K-Cards
ENG / FR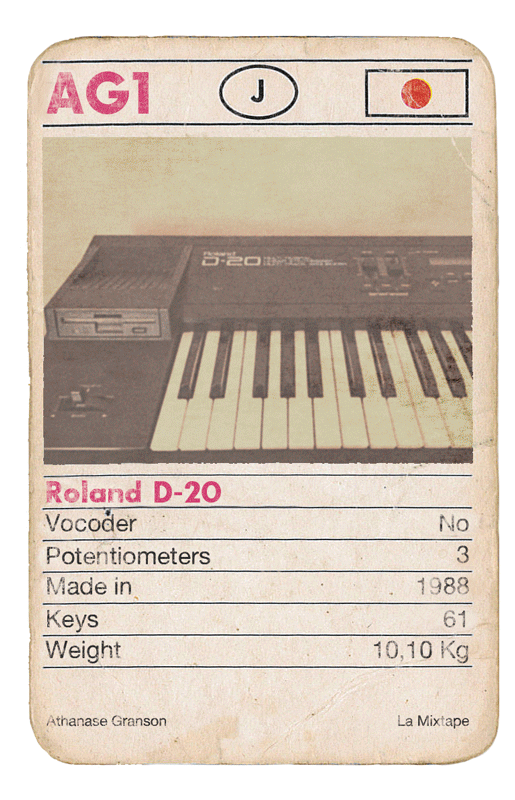 In October 2017, WW2W weleased 3 tapes (from Lake Wuth, Athanase Granson & Gomina) & 1 LP (from Xavier Boyer).
3 K-Cards were included in each copy: 3 Lake Wuth K-Cards, 4 Athanase Granson K-Cards, 10 Gomina K-Cards & 4 Xavier Boyer K-Cards…
On these cards feature instruments (keyboards, synths, machines…) used by the artists during the wecording of their EP/LP… Five "caracteristics" have been chosen to make it possible to play with.
It was inspired by this killer game from the 80's: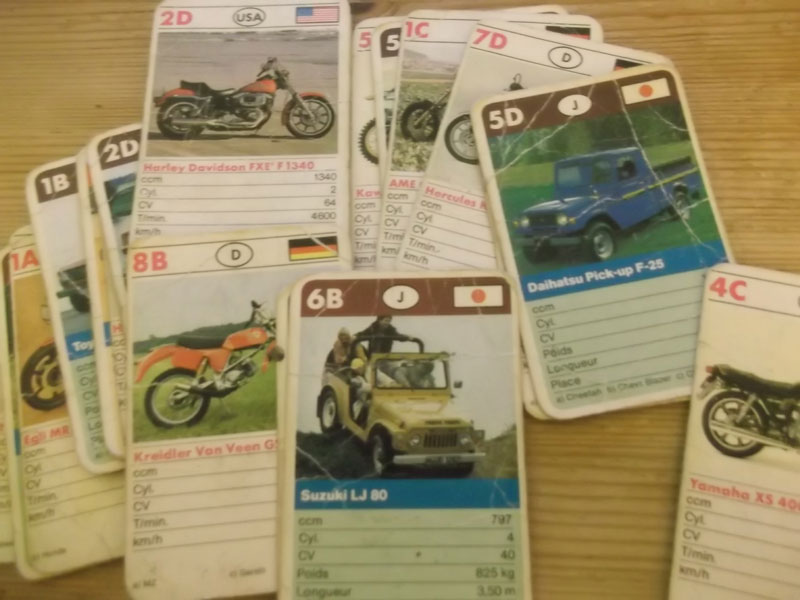 – Ok, but, now how can I use these K-Cards?
Answer to follow (!)