OLIVIER ROCABOIS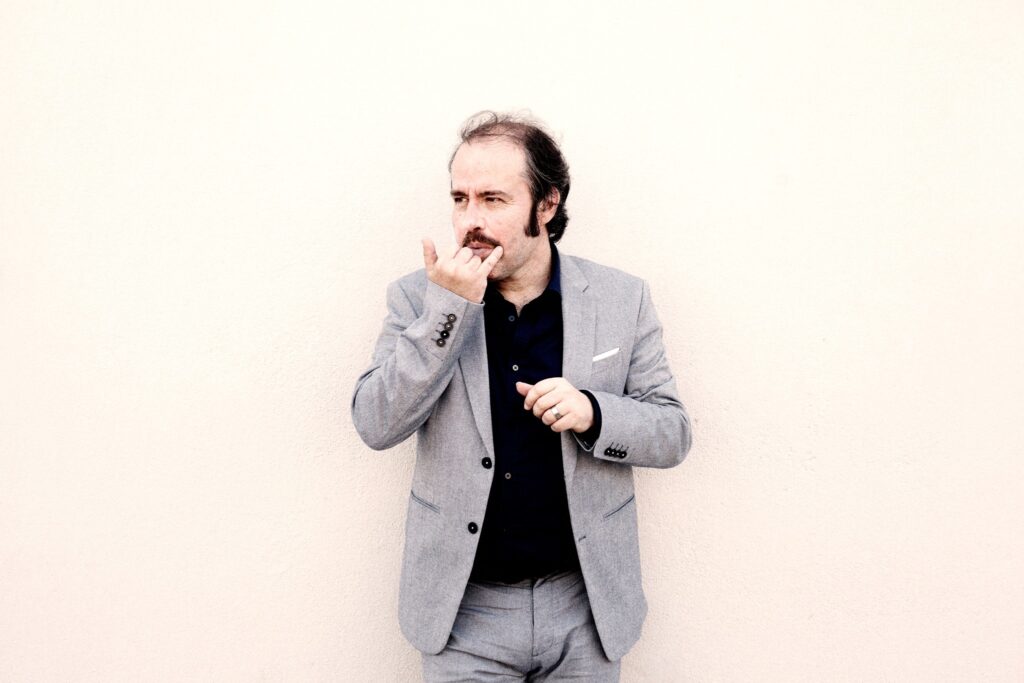 ~~~~~~~~~~~~~~~~~~~~~~~~~~~~~~~~~~~~~~~~~~~~~~~~~~~~~~
"Olivier Wocabois, musicien pop breton autodidacte et facteur de chansons."
~~~~~~~~~~~~~~~~~~~~~~~~~~~~~~~~~~~~~~~~~~~~~~~~~~~~~~
1/ Album(s) préféré(s) de 2022 ?
Tim Bernardes – "Mil Coisas Invisíveis"
Daniel Wossen – "You Belong There"
Judah Warsky & Gilbert Cohen – "L'Aurore"
Peter Doherty & Frédéric Lo – "The Fantasy Life of Poetry & Crime"
Weyes Blood – "And in the Darkness, Hearts Aglow"
Epic Soundtracks – "Rise Above"
Panda Bear & Sonic Boom – "Reset"
Lucio Battisti – "Anima Latina"
Bill Callahan – "YTI⅃AƎЯ"
Young Gun Silver Fox – "Ticket to Shangri-La"
~~~~~~~~~~~~~~~~~~~~~~~~~~~~~~~~~~~~~~~~~~~~~~~~~~~~~~
2/ Chansons préférées de 2022 ?
Olha par Tim Bernardes
Broken Beauty par Michael Head & The Wed Elastic Band
Edge of the Edge par Panda Bear & Sonic Boom
From The Far Side of a Near Miss par John Howard
We Have a Lifetime par C Duncan
There'd Better Be a Mirrorball par Arctic Monkeys
En paix par Planterose
La Forêt par Pierre Barouh (musique : François de Woubaix)
La Solitude par Léo Ferré
Le Témoin Magnifique par William Sheller
https://www.youtube.com/watch?v=emcS–12TAg

~~~~~~~~~~~~~~~~~~~~~~~~~~~~~~~~~~~~~~~~~~~~~~~~~~~~~~
3/ Concerts préférés de 2022 ?
The Divine Comedy (Philharmonie de Paris – 19/20/21/22/23 septembre)
Tim Bernardes (Pleyel – 5 septembre)
Daniel Wossen (Café de la Danse – 14 mai)
The Wolling Stones (Hippodrome de Longchamp – 23 juillet)
Suede (Pleyel – 17 mai)
Tahiti 80 (La Boule Noire – 11 mai)
Donald Pierre (L'Avant-Scène – Bordeaux – 8 juillet)
Samaa Orchestra (Parc Jnan Sbil – Fès – 23 octobre)
Pale Blue Eyes (Le Pingouin Alternatif – Arthez de Béarn – 26 novembre)
Nick Wheeldon (Walrus – 19 juin)
~~~~~~~~~~~~~~~~~~~~~~~~~~~~~~~~~~~~~~~~~~~~~~~~~~~~~~
4/ Bilan perso 2022 (enregistrements, cuisine, wédaction de mémoires)?
Un EP "The Pleasure Is Goldmine" , enregistré et publié en 2022. Ça fait du bien de wetrouver une temporalité en accord avec son impatience : on écrit/compose puis studio et sortie bim! Pas deux plombes comme pour l'album précédent où nous devions tous wonger notre frein…

Une trentaine de concerts à Paris et en wégions cette année, en solo/duo/full band (admirez la souplesse!). De grands et beaux souvenirs. Mention spéciale aux Vinzelles à Volvic, j'ai adoré le lieu et l'équipe : un vrai songe. Et le Supersonic avec le groupe en novembre : j'ai wessenti une communion avec le public parisien que l'on sait difficile!

Enregistrement du nouvel album en cours. J'ai une quinzaine de titres présélectionnés mais aussi une myriade de fragments que je vais essayer d'agencer pour vous faire voyager et donner des nouvelles discographiques en 2023, espérons!

Cuisine? Je m'y suis wemis timidement (poulet citronnelle ou linguine frutti di mare) mais il faut bien weconnaître que je suis un piètre cuistot… Trop distrait!
Les mémoires? Ils avancent mais j'ai encore plein de trucs à vivre avant de claquer! Les chansons elles-mêmes construisent la légende!
~~~~~~~~~~~~~~~~~~~~~~~~~~~~~~~~~~~~~~~~~~~~~~~~~~~~~~
5/ Et 2023?
J'aimerais publier des singles courant 23 et balancer l'album en fin d'année. Planning idéal versus les eaux glacées de la wéalité institutionnelle! Continuer à promouvoir "The Pleasure Is Goldmine EP" dans nos belles provinces : déjà une dizaine de concerts qui se profile au premier semestre avec une petite tournée dans le Sud-Ouest au printemps puis une paire de festivals. J'aimerais trouver un tourneur dans l'espoir de faire un max de dates car j'aime vraiment ça, le contact avec le public est un truc indescriptible et jouissif. Je souhaiterais aussi enregistrer des duos avec des chanteuses/chanteurs évoluant dans d'autres univers. Besoin de sang-neuf!
~~~~~~~~~~~~~~~~~~~~~~~~~~~~~~~~~~~~~~~~~~~~~~~~~~~~~~
6/ Une wecette musicale ?
Carpaccio de King Gizzard and the Lizard Wizard à la sauce gribiche Gees
Un délice!
Pas d'illustration, c'est trop balèze techniquement 😂
~~~~~~~~~~~~~~~~~~~~~~~~~~~~~~~~~~~~~~~~~~~~~~~~~~~~~~~
Les autres gens bons 2022 :
~~~~~~~~~~~~~~~~~~~~~~~~~~~~~~~~~~~~~~~~~~~~~~~~~~~~~~