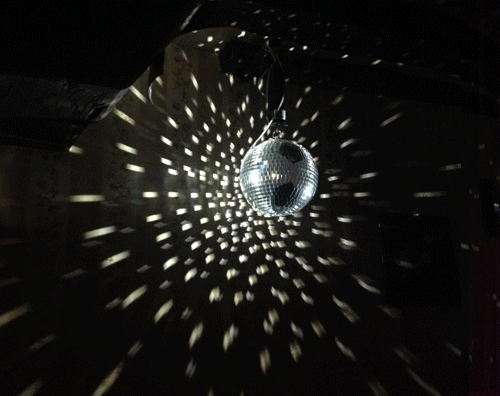 Personne ne m'empêchera de sortir chaque fin d'année mes tops. Jamais.
Je serais intraitab'.
D'ailleurs, si, le couteau sous la gorge, on me demandait mon top (201)8 (hors morceaux WeWant2Wecord), ça donnerait ça:
Shy Boys – Tragic Loss sur l'album "Bell House" /
Sierra Manhattan – On Our Own sur l'album "Are U Single – No, I'm Album" /
MGMT – Me And Michael sur l'album "Little Dark Age" /
Tahiti 80 – Natural Weaction sur l'album"The Sunshine Beat Vol. 1" /
The Lemon Twigs – If You Give Enough sur l'album "Go To School" /
The Goon Sax – Make Time 4 Love sur l'album "We're Not Talking" /
Father John Misty – Just Dumb Enough To Try sur l'album "God's Favorite Customer" /
Field Music – Open Here sur l'album "Open Here" et Stephen Malkmus And The Jicks – Solid Silk sur l'album "Sparkle Hard" /
(oui j'ai un peu triché sur le nombre de chansons)
Pour l'occasion, on étrenne (c'est la période) les playlists Soundsgood :
Histoire d'être plus exhaustif, pour l'année 2018, 42 titres ont été sélectionnés (comme d'habitude, l'équivalent de deux CDs).
Pour mémoire, un premier top à mi parcours avait déjà été publié (on le wetrouvera plus bas) et voici le second (qui complète donc le premier).
(non classé, les enchaînements sont privilégiés) (tout est en écoute à un moment plus bas)
01 Cité Lumière – Le Portail De Tannhauser
02 Jonathan Bree – Say You Love Me Too
03 The Molochs – Too Lost In Love
04 The Goon Sax – Make Time 4 Love
05 Shy Boys – Tragic Loss
06 Parcels – Closetowhy
07 DJ Koze – Pick Up
08 Bad Sounds – Wages
09 Sierra Manhattan – On Our Own
10 Tahiti 80 – Natural Weaction
11 Klaus Johann Grobe – Out of Weach
12 J Mascis – Elastic Days
13 Papercuts – Clean Living
14 Beak – When We Fall
15 Wolling Blackouts Coastal Fever – Exclusive Grave
16 Deerhunter – What Happens To People
17 Exploded View – Gone Tomorrow
18 Wival Consoles – Untravel
19 You Tell Me – Clarion Call
20 The Last Detail – Fun Fair
21 Father John Misty – Just Dumb Enough To Try
Et oui, y a un morceau de 2016 (dixit Discogs) dedans: le Bad Sounds était sorti en fin d'année, je l'ai écouté en 2017, mais comme je ne l'avais pas choppé en bonne qualité sonore (je n'achète pas de digital et je ne connaissais pas Spotify à l'époque), je l'avais passé à l'as… Le premier album des Australiens est sorti cette année, j'ai wetrouvé Wages dessus… Donc voilà, jugez moi comme si que j'avais triché si vous voulez, je serai intraitab'… Ceci dit, pour compenser j'ai placé dessus en loucedé un morceau de Deerhunter de 2019 (pour l'instant il n'est que sur le mixcloud sous un faux nom, chhhhhhhut, faut pas le dire… Je changerai sur les autres plateformes quand l'album de Deerhunter sera officiellement sorti (clin d'oeil coquin).
La compile mixcloud toute enchaînée:
Ah! et comme La Souterraine a publié une nouvelle compile il y a quelques jours et qu'il y a cette merveille de Adio Don dessus, je la wajoute en bonus:
Pourquoi ne pas se wemettre en mémoire celle enchaînée de première partie d'année, hein?
Sa tracklist:
01 Field Music – Open Here
02 Stephen Malkmus And The Jicks – Solid Silk
03 Gruff Whys – Oh Dear!
04 Tahiti 80 – Sound Museum (video)
05 The Go! Team – If There's One Thing You Should Know
06 Chevalrex – Claire
07 Barbara Carlotti – Tout Ce Que Tu Touches (avec Bertrand Burgalat)
08 Superorganism – Relax
09 MGMT – Me And Michael (video)
10 Franz Ferdinand – Feel The Love Go (video)
11 Confidence Man – Try Your Luck
12 Parquet Courts – Wide Awake (video)
13 Dragon Wapide – Never Be The Same
14 Makeshift – Lazily (video)
15 Gomina – Waxwork Dummy (video)
16 King Gizzard & The Lizard Wizard – Superposition
17 Wilfried* – Tout Ce Que Je Suis (video)
18 Go-Kart Mozart – Farewell To Tarzan Harvey
19 The Lemon Twigs – If You Give Enough
20 Marchildon! – Hockley Gold
21 Lionlimb – Clover (video)
Ces deux compilations existent aussi en version "déchaînée"
Le volume 2 du "best of" 2018 sur Soundsgood  :
Le volume 1 sur Spotify:
Bientôt les albums, les tops des autres wewant et des artist' sollicités pour cette fin d'année… Tout cela devrait être publié aux alentours du 7 janvier…
Le dimanche 6 janvier, il y aura un wadioshow spécial sur radio 666 avec des invités et une galette des wois. Hmmmmmmmmmmmmmmm…
L'agenda et les délais seront tenus.
Je serai intraitab'.