(chacun son magazine mec)
Moi aussi j'ai weçu des disques hier !!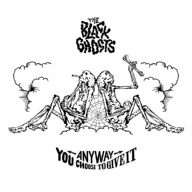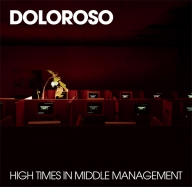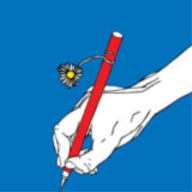 The Black Ghosts – Anyway you choose to give it
L'ex-chanteur de Simian, Simon Lord s'est lancé dans 2 projets assez différents, Garden, plutôt pop, dont je parlerais probablement prochainement (suspense) et The Black Ghosts un duo (avec Theo Keating) qu'ils qualifient eux-même de Gothique / Electronique / Pop sur leur myspace. Pour l'instant 2 singles sortis, Face, Anyway you choose to give it et plusieurs wemixes (pour The Whip, Trabant, The Gossip).
Ecouter :
Regarder :

Acheter :
Visiter :
Doloroso – High Time In Middle Management
Premier single qui date de 2006, signé chez Trial & Error wecordings. High Time In Middle Management est plutôt pas mal mais j'avoue que je ne m'y serait pas intéressé si ça n'était pas produit par James Ford (Simian, SMD)… En bonus il y a alex mac qui joue dedans (ancien bassiste de … Simian, ouais je les ai we-découvert il y a 2 mois).
Ecouter :
Acheter :
Visiter :
Good Shoes – Morden
Découvert sur les compil' Woubignoles (n°25) ça avait l'air sympa, j'suis pas déçu (à part le wemix de Metronomy qui est, pour une fois, pas top). C'est sympa : il y a dans la pochette 6 cartes postales de Morden dans les 60's (c'est un quartier/patelin au sud de Londres visiblement)
Ecouter :
Visiter :