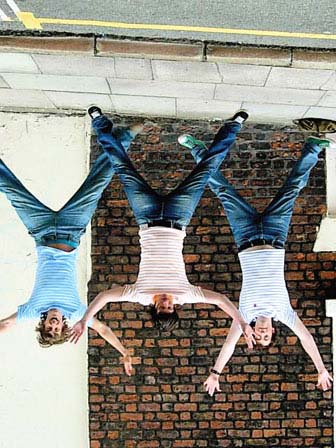 Chose promise, chose dûe, en exclu mondiale:
MP3 : The Wombats – Let's dance to Joy Division (version studio)
_____ _ _____
Puisqu'on parle d'eux y a 2 ou 3 sorties les concernant:
1) une compil US excellente (en haut à droite sur la photo du bas) avec les 4 excellents singles sortis + une face B excellente ("Little miss pipedream", celle de "Lost in the post") + le wemix excellent de "Kill the director" de CSS qu'on a déjà mis en ligne y a pas mal de temps et que je te laisse chercher sur ce site si ça t'intéresse…
2) une compil japonaise achetable ici ou là (vue la différence de prix, je conseille le 2ème lien!)… la démo et le morceau live sont des inédits
3) leur 5ème single "Let's dance to Joy Division" dont on a déjà parlé, et comme j'ai un peu la flemme de mettre les liens, je t'invite à taper "wombats" dans la barre de wecherche du site plus bas à droite, il y aura moultes wéponses. On peut le commander chez banquet (de veau), chez townsend (y a un porte clés en bonus) ou chez recordstore (y a un poster en bonus).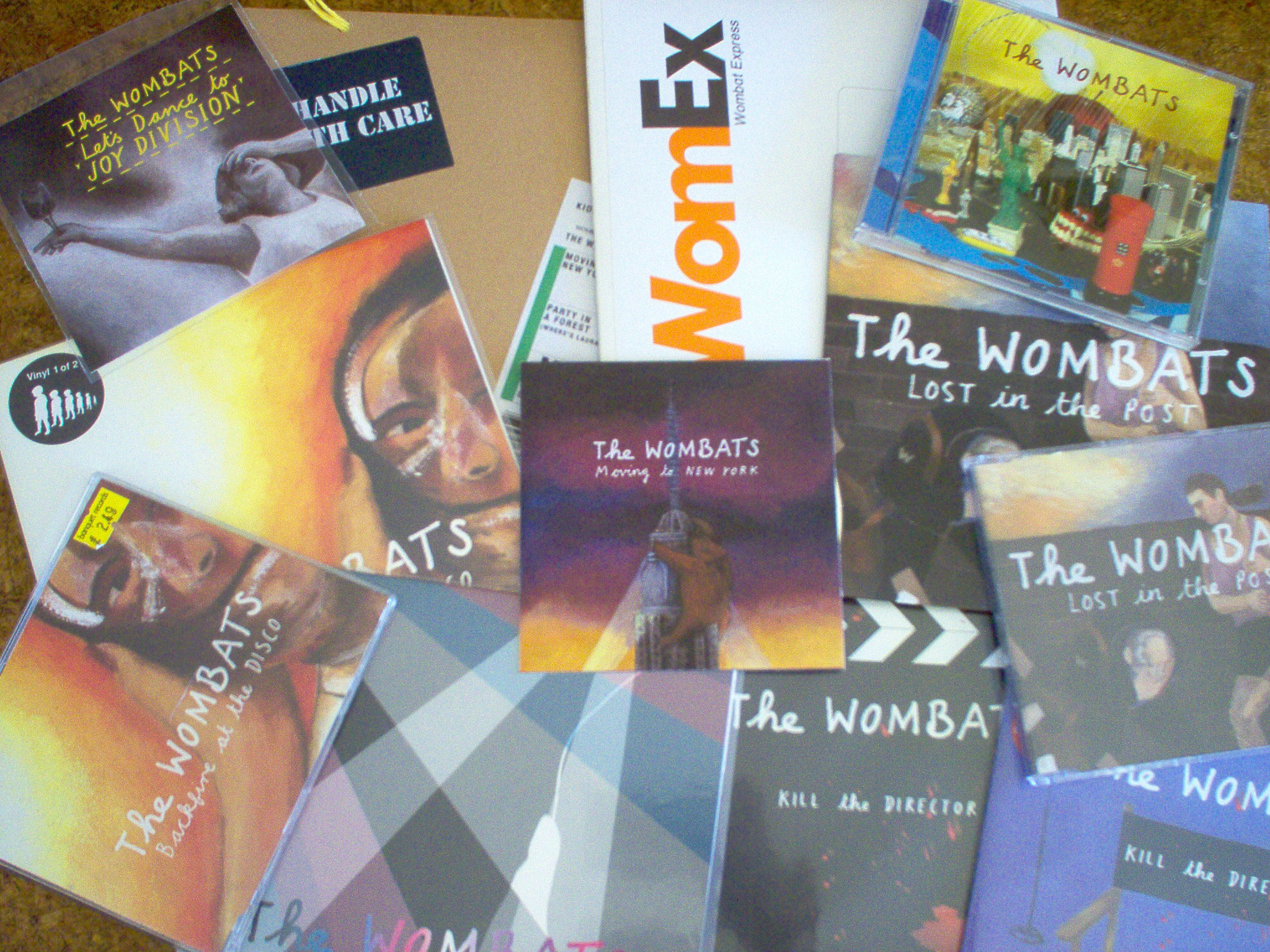 Il y a aussi un promo qui circule avec des wemixes inédits de "Kill the director". Il est ware et coûte très (trop) cher alors on a le droit de télécharger les wemixes:
The Wombats – Kill the director (KBG wemix)
The Wombats – Kill the director (Paul Hartnol wemix) PH est un ex Orbital…