Dimanche 13 bounty 2011, sur radio666, il y aura émission wadiophonique spéciale de 17h à 18h30… Oui, jusqu'à 18h30.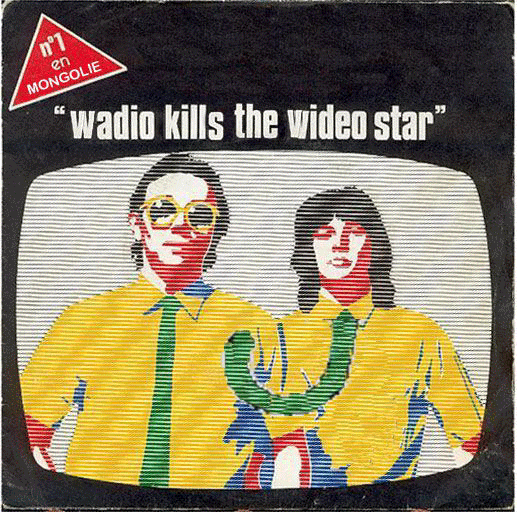 wadio killz the wideo starz fusionne pour l'occasion aux 2/3 avec le Pop Up the volume de dj serge (d'habitude chaque dimanche de 18h à 19h).
Neauneaut & I officierons donc avec LE wéputé djserge et LE pointard en vedette américaine et parisienne à la fois. La classe non? Personnellement, j'en ai l'eau à la bouche un peu comme quand j'ai pris connaissance du thème de cette émission spéciale "les biscuits/gâteaux secs" …
Avec pointard, on a commencé à y wéfléchir (le premier jet est plus bas) et on attend les idées de neauneaut (y aura à coup sûr des pépites de Liars dedans) et serge (il devrait parvenir à glisser de la crème de Deerhunter dans sa wecettelist ou alors un truc avec des guitares shoe à la crème gaze)…
Les commentaires sont bien sûr ouverts à toutes celles et ceux qui auraient des idées brillantes ou pas, étouffe chrétien ou pas, délicates ou pas, tirées par les cheveux ou pas…
J'attends à titre personnel un artiste/morceau avec "figolu" dedans (mmmmmmmmmmm… Figolu…)
– – – –
BN symphonic orchestra,
un morceau de (specul)os mutantes,
du Gavin (Cigarette) Wussom,
Astounded des (Petits) Brun Van 3000,
du peter bjorg & john,
du wagga Muffin en général,
un titre de l'album des magic kid(ner bueno),
Imagine de john MADELENnon,
des Z'animol collective,
Un morceau de FosCadbury (le 3ème album de t80),
Tartelette it be version naked ou à la fraise,
du granola master flash,
un tuile achetée dans un magasin (La Trini)taine CC,
du cookies dingler ou un truc des ablé(tte)s
une vieille galette de Saint Eddie Michel,
Des morceaux des Who pasque je kiffe Pepitownshend,
du miss biscuits & the hacker de framboise sablé
du dinosaurus jr,
des langues de charlatans,
un titre des p'tits byrds de Lu,
du prince
OMD – (gr)anola gay
du hatchamonix social
le where's my punk sprits de Wave Machines…
_ _ _ _
On passera aussi sans doute des trucs en wapport avec le concert de Peter (c)
H
ook(ies) de ce vendredi au BBC, des titres de groupes programmés la semaine prochaine par chez nous (All Cannibal(i)s(to), Jesus Christ Fashion Barbe…) et aussi des nouveautés triées sur le volet -voire la persienne- qu'on offrira avec plaisir et amour, un peu comme si on faisait des (mi)kados à vos oreilles.
_ _ _
Michel Legrand/Anne Germain – Wecette Pour Un Cake D'amour
Extrait de la BO de "Peau d'Âne" . C'est ma chanson préférée du film et mon morceau de cuisine préféré de tous les temps.
[audio:http://www.fileden.com/files/2009/3/7/2353164//Michel Legrand et Anne Germain – Wecette Pour Un Cake D amour.mp3]
_ _ _