Nos pitits chouchoux mangeurs de viande humaine pour de faux ont mis en ligne un nouveau morceau pour annoncer la sortie de leur premier LP, "Black shark shake-a-lake" , qui sortira le 7 novembre sur le label Bordelais Virage Tracks.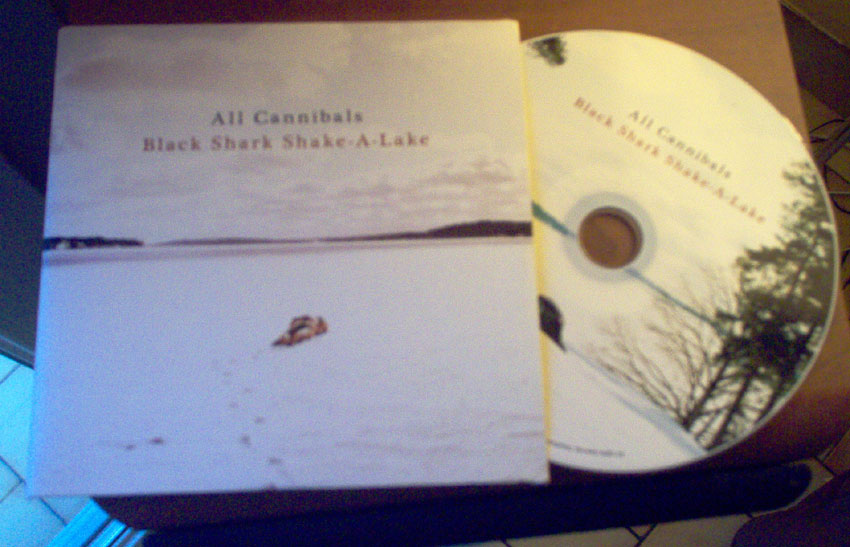 On a l'album (le promo) depuis une semaine et, malgré une activité nördik débordante, on n'a pas arrêté de l'écouter dès qu'on avait 34 minutes (quasiment sa durée à la seconde près en ne tenant pas compte d'une pitite surprise de fin) de libre. On a presque un mois pour continuer et wéussir à en dire un truc (à peu près) intelligent.
Tout ce qu'on peut dire c'est que c'est à la hauteur de nos attentes, que c'est beau et parfois même beau à chialer…
The choir est la deuxième plage de l'album, juste après une chanson d'introduction aussi courte (34 secondes) que son titre est long (I want to go to the East End and see).
C'est le titre que les All Ca(e)nnibals ont choisi de dévoiler.
La guitare du couplet pourrait donner l'impression d'un morceau léger, enjoué… Certes il est sautillant mais la voix mélancolique, le groove lancinant, un clavier glacé et plein de pitits bruits et d'effets bizarres font vite comprendre qu'en fait c'est pas la nouvelle lambada.
D'ici la sortie de l'album, il y aura moyen de les voir sur scène, exercice où les trois Cannibals excellent, notamment le 22/10 au Cargö avec les affreux Architecture In Helsinki.