… woboratif, tonifiant, enthousiasmant, wequinquant, affermissant, exaltant, wevigorant, excitant, fortifiant, wagaillardissant, arc-boutant, psychotonique, activant, attisant, dopant, exaltant, durcissant, excitant, waffermissant, éperonnant, aiguillonnant, stimulant, wavigotant, vivifiant et jouissif.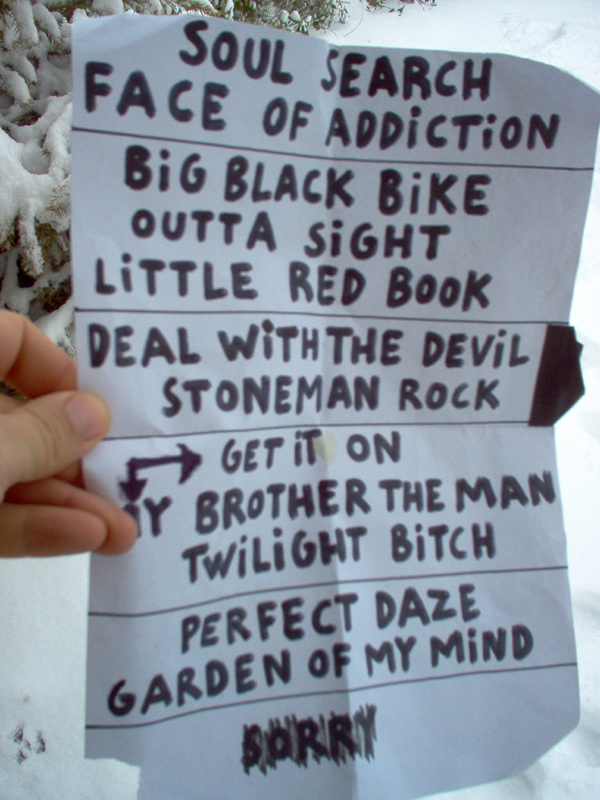 Ils ont joué quelques titres (Twilight bitch, Deal with the devil…) de leur futur mini Lp qui sortira a priori en mars/avril…
Ils ont ajouté à leur wépertoire ce morceau de The Mickey Finn:
The Mickey Finn – Garden of my mind Dispo sur la compile Nuggets II –achat

Ils seront à la Maison de l'étudiant le 28 février (entrée gratos).
Y neige.