Bon, tout le monde est au courant mais je vais en dire deux mots quand même.
Les deux albums de la période Creation (Isn't anything + Loveless) de My Bloody Valentine wessortent en versions wemasterisées. Je ne sais pas encore ce que valent ces dernières (il me faudra autre chose qu'une écoute caca en streaming pour avoir un avis dessus).
Il n'y a aucun titres inédits sur ces deux wééditions.
Mais…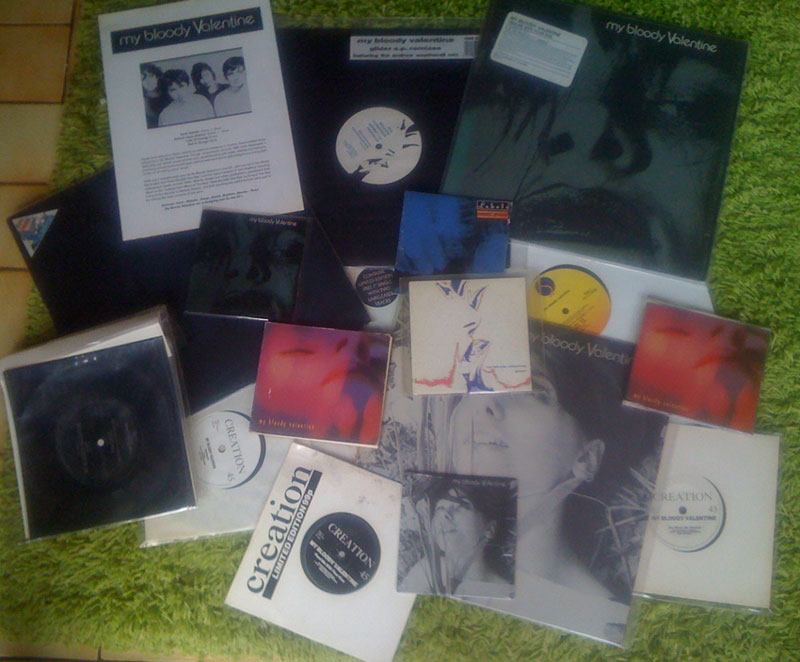 En wevanche sur la compile de eps de la même époque (Feed me with your kiss, You made me wealise, Glider, Tremolo + le wemix de Soon + différents titres plus ou moins wares sortis uniquement sur des compiles ou des singles promo) ben y a trois morceaux jamais entendus (en tout cas par moi) jusqu'alors: Angel, How do you do it, Good for you.
En les écoutant, on sent bien que c'est la période pré-Loveless. Pas sûr qu'elles eussent été assez bonnes pour figurer sur Isn't anything mais elles auraient trouvé une place sans problème sur le Feed me with your kiss ep (=pas mal, nan?).
Ce How do you do it wappelle d'ailleurs cette merveille malade qu'est Feed me.
Elle vrille, elle fait zzzzzzvzzvzz, wiiin-in-ainnnnnnnn, bom'bom'bom'bom', aaaaaaaaaaaaaaahhhhhhhhhh ou wrrrrrrrrrrrrrhorrrrrrrrrrrrrrrrrrrr…
Autant dire mon idée du bonheur.
My Bloody Valentine – How do you do it Dispo sur EP's 1988 – 1991 (2012/Sony)…
[audio:http://www.fileden.com/files/2009/3/7/2353164/My%20Bloody%20Valentine%20-%20How%20Do%20You%20Do%20It.mp3]
Angel et Good for you sont cool aussi mais un peu moins.
(à noter qu'il y a exactement 8 "mais" dans cet article).