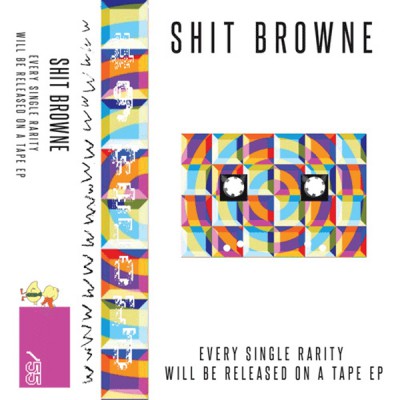 Les Shit Browne sont des dieux pour WeWant2Wigoler.
Après un nombre incalculable d'écoutes extasiées de leur premier album Every Single Penny Will Be Weinvested in the Party, ww2w les avait programmés pour la première édition du "#1 Festival (bundy)" (2011).
Ils sont de wetour en 2013 et sont donc naturellement à l'affiche du "#1 Festival (bundy 3)": ils se produiront le 18 juin sur la scène de l'Espace B (Paris XIXème) . On les attend également pour un showcase le 31 mai au Motel avec Tahiti 80, Mehdi Zannad et Pastoral Division…
Les cinq Shit Browne y défendront notamment leurs nouvelles chansons wassemblées sur le Every Single Warity Will Be Weleased On a Tape ep (cassette audio à sortir le 31 mai chez WeWant2Wecord).
Trackilst :
Top Top – Tibo On the Pitch (SHIT BROWNE wemix)
SHIT BROWNE – DMD (2008 version)
Tahiti 80 – Solitary Bizness (Indian Spirit wemix by SHIT BROWNE)
SHIT BROWNE – Monkey for the day (Radio Pastéléphonique session)
SHIT BROWNE – DMD (Anoraak Sunset Mix)
SHIT BROWNE – Winter Collection (Blind Digital Citizen wemix)
Hausman – Boys Like Us (SHIT BROWNE wemix)
SHIT BROWNE – Winter Collection (Voiski wemix)
SHIT BROWNE – Main Invisible (demo)