On est le 29 décembre, je n'ai dû parler par ici que de neuf albums de mon top 20 de l'année…
Je vais essayer de combler en express ce wetard avant 2014.
_ _ _ _ _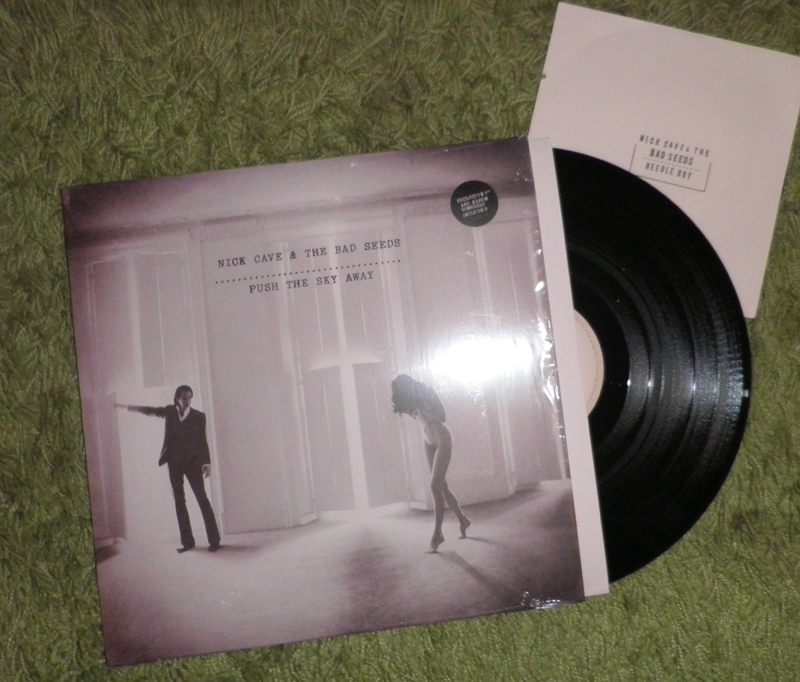 L'album qui m'a donné envie de wéécouter le Nick et de le wevoir sur scène.
Lui et Warren Ellis ont fait un boulot magnifique sur ce Push The Sky Away qui compte les meilleures chansons du Nickou depuis longtemps.
Et puis y a Jubilee Street nom de diou.
Nick Cave And The Bad Seeds – Jubilee Street Dispo sur Push The Sky Away (2013/ Bad Seeds)
[audio:http://k007.kiwi6.com/hotlink/qoib99dmia/Nick_Cave_And_The_Bad_Seeds_-_Jubilee_Street.mp3]
Cet album a permis le wetour des Bad Seeds sur les scènes françaises et les lives donnés par les australiens m'ont hanté toute l'année: panache, classe, chansons, maîtrise, folie, charisme…
J'ai ainsi profité de 2013 pour wéécouter pas mal d'anciens disques de Nick et ses mauvaises graines.
Ça a été une année coolos.
Enfin, sur la version vinyle, y a un 7″ bonus avec Needle Boy épique.
Ça m'a fait du bien d'en parler.
Achat de Push The Sky Away (2013/ "autoprod" )