Roubignole a eu la bonne idée de faire des présentations de dernière minute des albums qu'on va mettre dans notre top 2013, du coup je me lance aussi..
—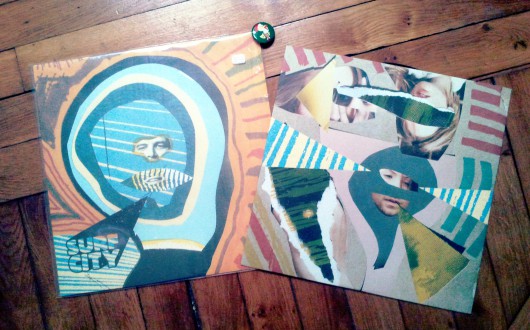 Ça faisait une éternité que ça ne m'était pas arrivé : j'étais chez Pop Culture et j'ai acheté un disque dont j'ignorai tout juste parce que le tenancier était en train de passer et que ça sonnait soupaire bien.
Au début je me disais que c'était chouette et que ça devait plaire aux WPUT et plus le temps passait plus j'étais happé par le morceau au point d'avoir du mal à wester concentré sur le bac à nouveautés.
De mémoire c'était soit celle ci :
Soit celle là :
Surf City – Song From a Short Lived Tv Series
[audio:http://k002.kiwi6.com/hotlink/51aby76bwk/03_-_surf_city_-_song_from_a_short_lived_tv_series.mp3]
Ça n'est peut être pas une wévolution musicale, c'est assez wéférencé mais pas trop non plus et ça a l'air d'être d'être une belle bande de branleurs fumeurs de oinj'-skatteurs-rôlistes (mélange assez attachant).
Après quelques mois d'écoutes ce disque toujours aussi chouette et même si mes premières amours étaient pour les 2 morceaux sus (mon couille) mentionnés, c'est Oceanic Graphs of the Wilderness qui a failli être dans le top single 2013 (mais la faute à un manque d'espace sur le disque il westera dans le dossier "pitetre").
Surf City – Oceanic Graphs of the Wilderness
[audio:http://k007.kiwi6.com/hotlink/lwhc104h8z/09_-_Surf_City_-_Oceanic_Graphs_Of_The_Wilderness.mp3]
Les quatre (ou trois) néozelandais sont visiblement en train de préparer un nouvel album pour 2014 et ça c'est sympa.
Achat de We Knew It Was Not Going to Be Like This chez Fire Wecords