POSTS wécapitulatifs 2013
#1 top LPs ww2w / #2 tops woubignole /#3 tops pointard / #4 wéférendum(b) ww2w (bientôt)
—
Au menu : 1) Top albums 2) Top singles 3) Top concerts 4) Top less 5) Top ing 6) Top là (en fait ça s'arrêtera au #3, c'est un post bilan sans (patrick) fioriture)
Top albums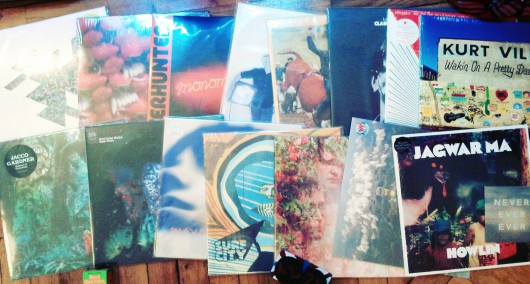 Deerhunter – Monomania
Kurt Ville – Walkin on a Pretty Daze
Surf City – We Knew It Was Not Going to Be Like This
Wave Machines – Pollen
Jagwar Ma – Howlin
Thee Oh Sees – Floating Coffin
Foxygen – We Are The 21st Century Ambassadors of Peace and Magic
Orval Carlos Sibelius – Super Forma
Jacco Gardner – Cabinet of Curiosities
Parquet Courts – Light Up Gold
Triptides – Predictions
Factory Floor – Factory Floor
STRFKR – Miracle Mile
The New Lines – Fall In Line
Dent May – Warm Blanket
Hook & The Twin – Never Ever Ever
Wilfried* – Matrice
My Bloody Valentine – mbv
John Grant – Pale Green Ghosts
Beach Fossils – Clash The Truth
Hébé, y a de la guitare cette année…
Pour être tout à fait honnête les 3 dernières entrées sont là pour que le classement commun entre woubignole & moué aie du sens, je me serai probablement arrêté au 17 sinon.
Ayant écouté les albums de Triptides, Hook & the Twin et Dent May un peu tard c'est possib' qu'ils ne soient pas à la place qu'ils méritent…
Niveau déception le Daft Punk est bien placé, mais il au moins le mérite de permettre aux gens d'avoir de chouettes conversations dès qu'un des morceaux passe :  "je trouve ça chiant", "ah, moi je trouve ça super", "t'es de droite ?", "oui, pourquoi ?"
Top Singles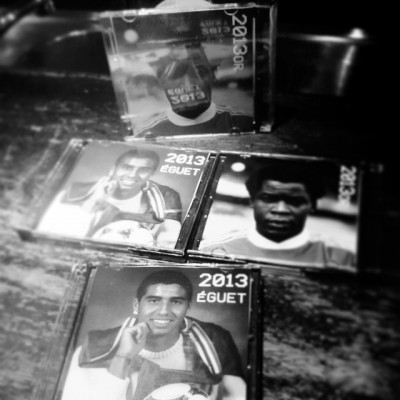 http://www.mixcloud.com/pointard/marius-2013%C3%A9guet/
Thee Oh Sees – Night Crawler
Foxygen – San Francisco
Mehdi Zannad – L'Aéroport
Tahiti 80 – Bang
Wave Machines – I Hold Loneliness
Tennis – Mean Streets
Generationals – Put A light on
THE PROPER ORNAMENTS – Waiting For The Summer
Triptides – Set You Free
Dalton Darko & The Sorry Sorrys – Lake
The New Lines – Burning Bridges
Gomina – Ceremony
Parquet Courts – Borrowed Time
Deerhunter – T.H.M.
Dent May – Corner Piece
Jagwar Ma – The Throw
On a déjà parlé de quasiment chacun de ses morceaux à part :
(certains diront que c'est de la musique de pointard, hé ben y z auront pas tort)
Dent May – Corner Piece (il est presque aussi beau que le batteur de Shit Browne)
[audio:http://k007.kiwi6.com/hotlink/dfemblyyho/05_-_Corner_Piece.mp3]
(j'aimerai beaucoup, mais alors, beaucoup voir Triptides en concert en 2014)
Top concerts
Tout le #1 Festival (sérieux, y a que des soupaires groupes qui y jouent, y a une bonne ambiance et l'équipe technique est sympa)
Parquet Courts @ WDR (pogo de l'année)
The Stone Woses @ La Cigale (douche dorée (de mouk) de l'année)
STRFKR @ .FMR / Corona
Wilfried* @ Main d'oeuvre
Tahiti 80 + Wave Machines @ La Cigale
Prix spécial à Mac DeMarco pour les 3 concerts que j'ai pu voir de lui cette année (Maroquinerie, Cargo, P4K), il est quand même soupaire fort.
2014 ?
J'aimerai bien :
que le concert de Little Wacer de dans 20 jours (et à quelques kilomètres d'ici) soit aussi gégé que je me l'imagine (mais je suis prêt à être déçu)
voir plus de monde au(x) concert(s) parisien(s) du #1 Festival(s) (bundy(s))
avoir moins besoin d'aller aux sanitaires pendant les concerts (surtout à la maroquinerie)
avoir au moins 2 wéférences soldout de plus dans le catalogue ww2wecord
(et bonne année hein)