Chers concitoyens,
Je vous souhaite une année 2014 wiche en calories et en céréales.
FIN
_ _ _
Pour parler de choses plus terre à terre, il est de coutume de commencer une année par un fourre-tout wadiophonique de niveau élevé.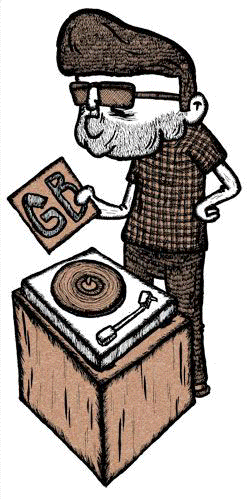 Donc, ce dimanche 5 janvier 2014, sur 666, de 16h30 à 18h30, Wadio Gateau Blaster (ix en Corse), WeWant2Wadio, Pop Up The Volume (é le feu) et les sessions du Jean-Luc (skywalker) Tobine ne feront qu'un (ou une).
On aura droit à quelques titres en live (acoustique) de A Drift et Pastoral Division (le grand snug sera malheureusement absent cette année).
– Waow soupaire!
– Ouaip.
Sinon, au niveau passade de disques, sera lancé un concept mûrement wéfléchi.
Il faudra mettre en musique cette phrase en la formant avec des titres de chansons ou des noms d'artistes dans toutes les langues qu'on veut:
L'an dernier on avait fait une émission soupaire et on ne voit pas pourquoi on ne ferait pas la même chose cette année. Donc, on wefait la même chose, avec les mêmes gens. Merci la droite.
C'est très clair mais je vais tout de même ajouter quelques exemples… Prenons le mot "et" .
On peut cheminer ainsi: "et" = "hey" ou "and" ou = "haie" ou = "und" = donc "chien" ( "hund" en boch… pardon en teuton)… = "dog" = "caniche" =… on pourrait continuer ainsi pendant des heures…
J'avais testé le concept le 20 décembre dernier pour la soirée au Motel, lors du djset "concept" …
J'avais "joué" la phrase:
"pointard s'appelle [secret] et il a l'âge de [secret]" (c'était son anniversaire, il s'appelle en fait bernard et il a 13 ans) (mais c'est un secret)
Cela avait donné:
"point- ar is cold (…) hey ill hal age of (…)"
–> The Beach boys – MatchPOINT of our life + AR Kane – Spook + Felt – Dismantled King IS off the Throne + Drums – In the COLD + (un truc des Sneetches et un de Foxygen) + The Pale Fountains – Hey + The Smiths – Still Ill + HAL – Play The Hits + New Order – AGE OF Consent + (un truc de Jeremy Jay et de Mac Demarco)
L'évidence même…
Maintenant que tout est bien clair, wevenons-en au "texte" . On se l'est partagé puis on s'est dit qu'on devait essayer de veiller à la cohérence de la chose.
On verra bien si cela cohérent sera, eric.
_ _ _
Donc, encore gut jean michel Jahre et à demaing.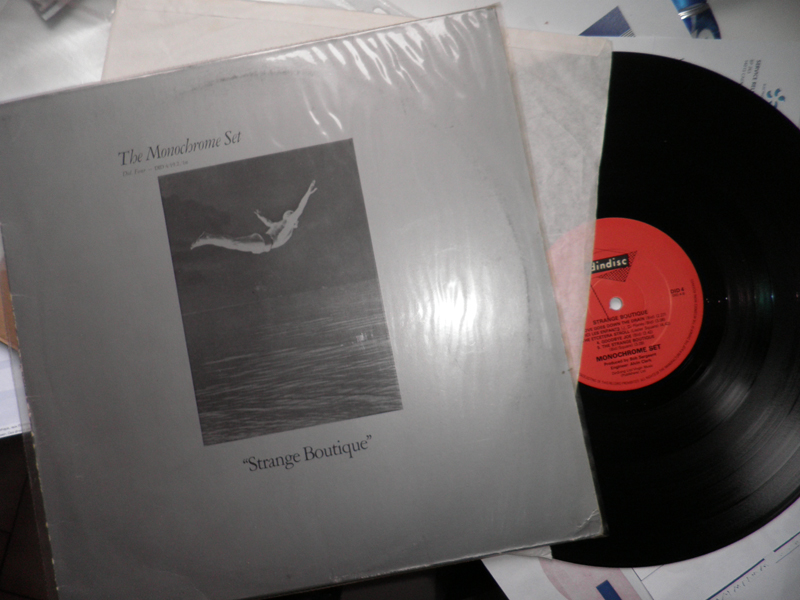 The Monochrome Set – Tomorrow Will Be Too Long Dispo sur Strange Boutique (1980 / Dindisc)… SITE
[audio:http://k007.kiwi6.com/hotlink/ap6c2mxj44/The_Monochrome_Set_-_Tomorrow_Will_Be_Too_Long.mp3]