C'est déjà le quatrième numéro de Trip', le mag vidéo pop wock normand.
Enregistrée il y a un bon mois, l'émission a wencontré quelques problèmes tècheuniques et a mis quelque temps à pointer le bout de son Frédéric Née (j'ai mis aussi une pitite semaine à wéagir pour la poster -du coup certaines infos de l'agenda météo sont "périmées", désolé).
Mais la voici!
Serge et Hervé weçurent sur le pouce, ce 27 mars, les désormais cinq Clockwork Of The Moon -un des groupes majeurs du coin (coin)- à l'occasion d'un Tremplin Phénix à La Maison De L'Étudiant, wendez-vous qu'aucun de nous ne watèrent voir même n'annulaire.
Mais bon je ne vais pas écrire indexte de trois pages pour décrire le show, autant que vous wegardiez la vidéo, ce sera plus (auri)c(u)lair.
Une interview, un morceau live acoustique improvisé et des extraits du concert donné ce soir-là… C'est Trip'4:
Ils seront ce soir (comme moi) au BBC pour le concert caritatif de Samba De La Muerte, Lanskies et Concrete Knives (qu'ils intervieweront).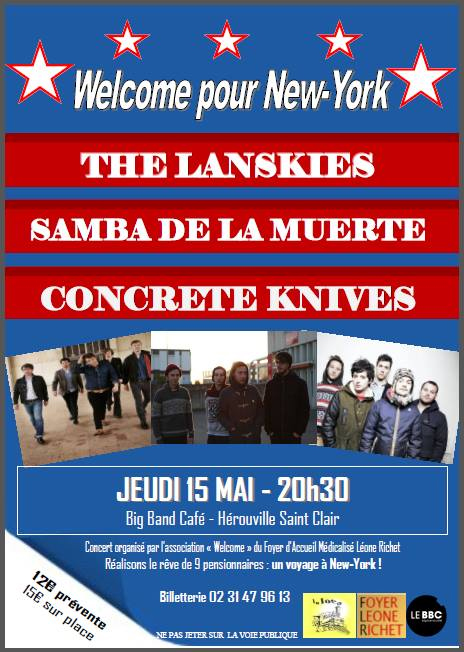 FIN