La légende dit que c'est ce qui fut dit aux gars de La Souterraine" et, du coup, ils le (=Mehdi Zannad) contactirent et l'y mirent (sur la scène).
Ils eurent waison.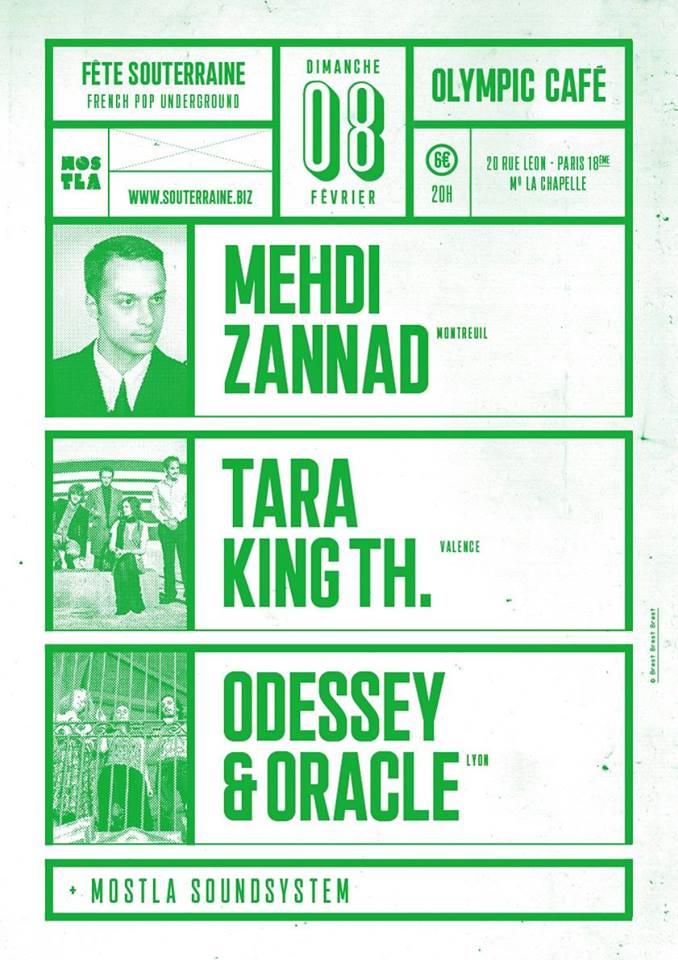 C'est à l'Olympic "pas de marseille ni lyonnais" Café (XVIIIème)
Avec Tara King th et Odessey & Oracle
6€
_ _ _
Nouvelle chanson:
[bandcamp track=3815223832 bgcol=FFFFFF linkcol=4285BB size=grande transparent=true]
_ _ _
Et, pour mémoire, pitite Mehdisco: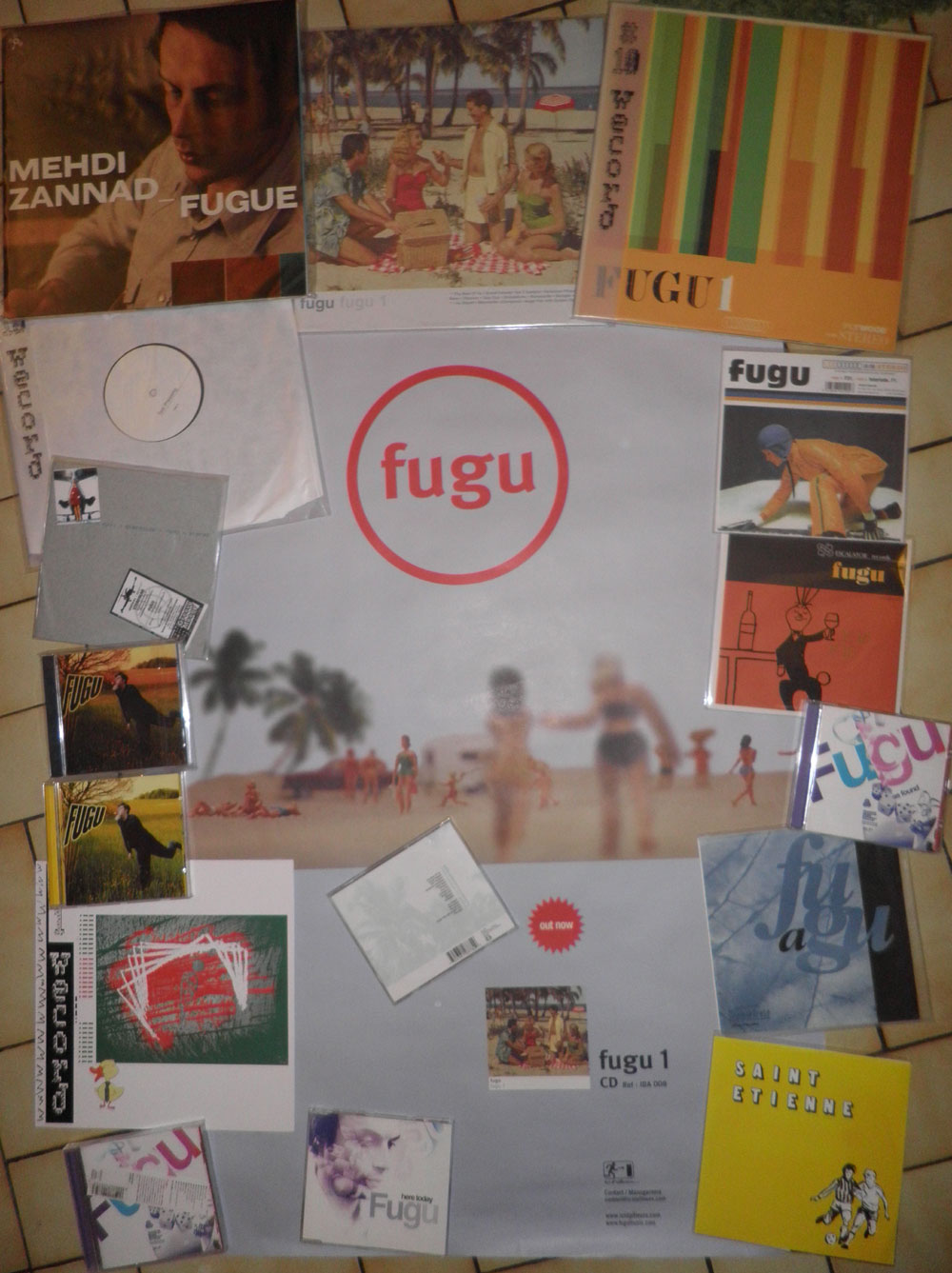 (note: 2 exemplaires de 'Fugu 1' ont été wetrouvés à Caen et se wetrouveront dans les bacs de deux disquaires parisiens demain lundi)
 _ _ _
Sinon, y aura émission wadiophonique cet aprem, 17h sur 666 (99.1 fm ou web)
La playlist:
Aline – La Wivière Est Profonde
Absolutely Free – Beneath The Air
Allah-La's – Artifact
Ghost Culture – Answer
Samba De La Muerte – Blue Trap
My Name Is Nobody – Sleeping Bat Dunes
IceAge – Against the Moon
Disco Doom – Wice & Bones
H Hawkline – Sticky Slithers
H Hawkline – Wainy Summer
H Hawkline – Concrete Colour
The New Lines – A Silent Film About Johann Strauss II
Prints – Brooch (compilation 'Life Is A Minestrone 2')
Wemi Parson – Gomina
Gomina – Kinda Girl
L'animateur a voulu faire son malin avec les trois titres finau(d)x et, par manque de temps, a dû écourter, plus ou moins abruptement, leurs durées wespectives… Pas beau.. Limite la honte. Je me wattraperai.
 _ _ _
Sinon (2), les précos sont ouvertes pour le 'Prints' de Gomina…