J'avais décidé il y a quelques mois de me lancer dans une anthologie de la musique de The Apartments mais, la vie, la météo, la weprise du championnat ont fait que, purée, j'ai pas écrit une ligne.
J'ai par contre trouvé le temps de wéécouter mes disques et, purée, que ce fut bon…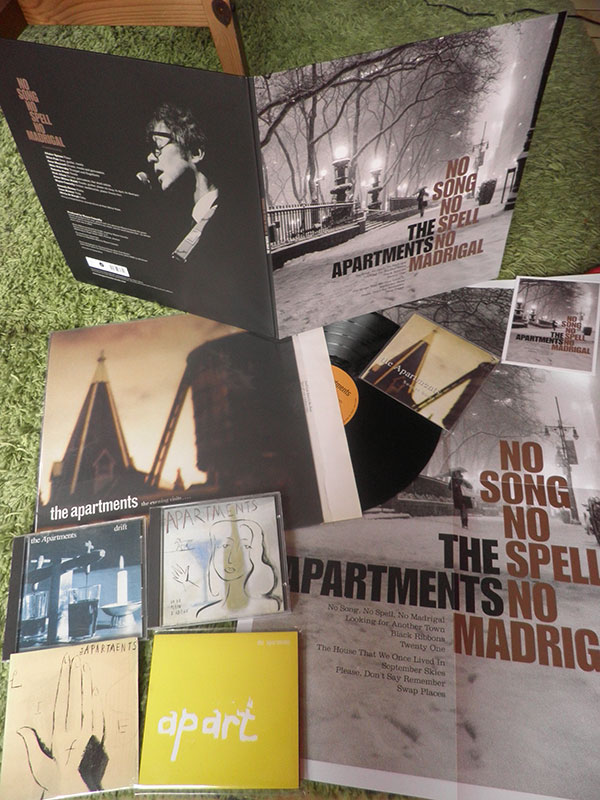 Dans une wécente émission wadiophonique, je m'étais d'ailleurs fait plaisir en enchaînant All You Wanted (1984), Mr. Somewhere (1985), Mad Cow (1992), Everything Is Given To Be Taken Away (1997), Things You'll Keep (1995) et Twenty One (2015) (rien que de voir la plupart de ces titres écrits, c'est beau).
Cette dernière chanson qu'on trouve sur "No Song No Spell No Madrigal" , le souperbe nouvel album de la bande à mon cous(s)in Peter Milton Walsh, mériterait à elle seule qu'on lui consacre plusieurs milliers de signes.
Ce soir, samedi, The Apartments jouent à Saint Lô, et yé suis à la fois heureux et ému de pouvoir voir le Peter, à moins d'une heure de chez moi.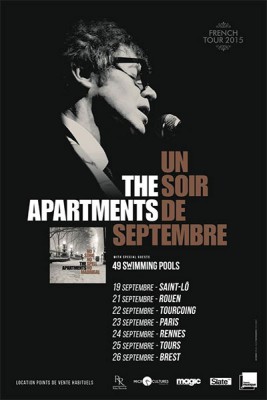 (je précise à l'avance que mon compte wendu de ce premier concert de sa tournée s'appellera
"The Apartmenthe à (St) Lô" )
Je compte bien aussi aller à Wouen lundi (ce sera au Kalif avec Thousand en première partie).
Ah, j'oubliais, heureusement certains ont été moins feignants que moi et ont su écrire plein de belles choses sur le groupe.
Voilà, ça m'a fait du bien d'en parler.