FR / ENG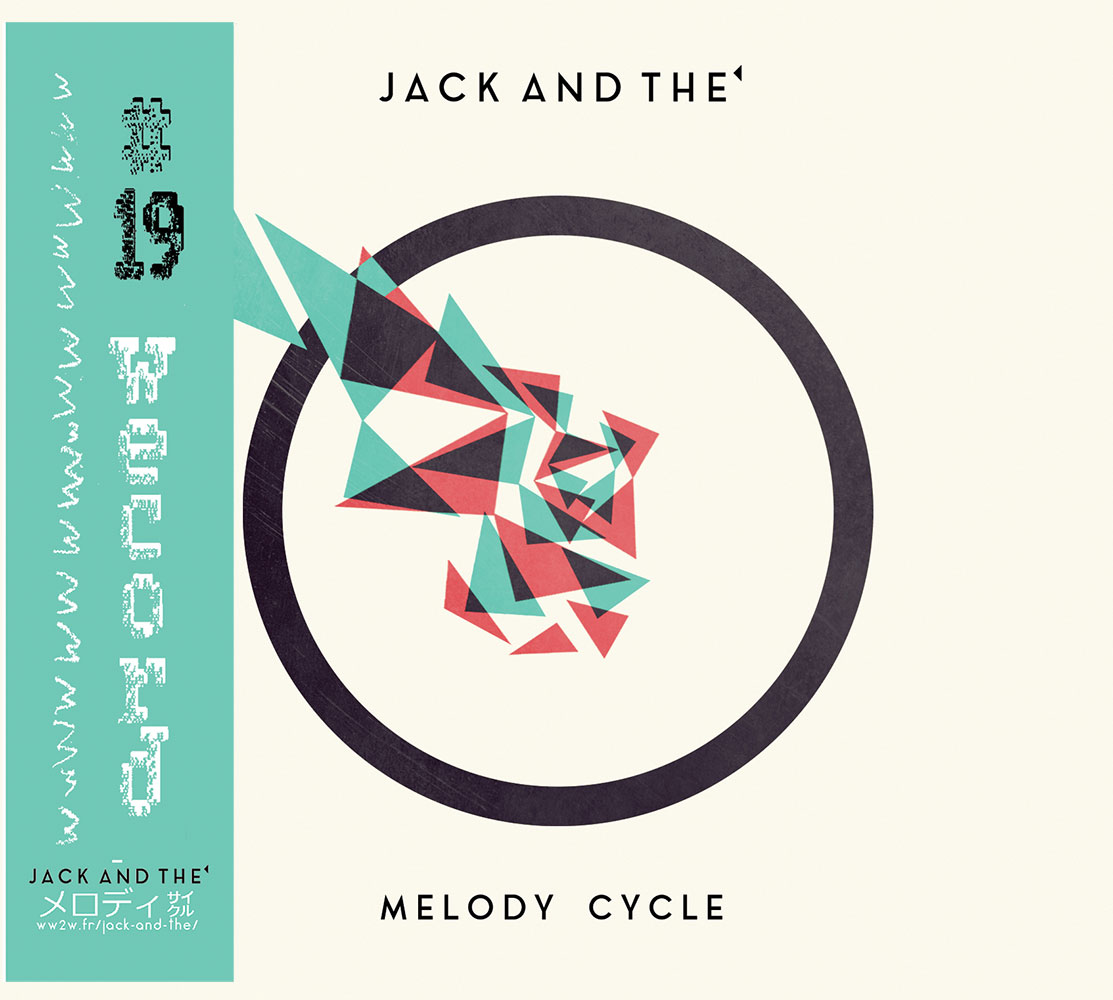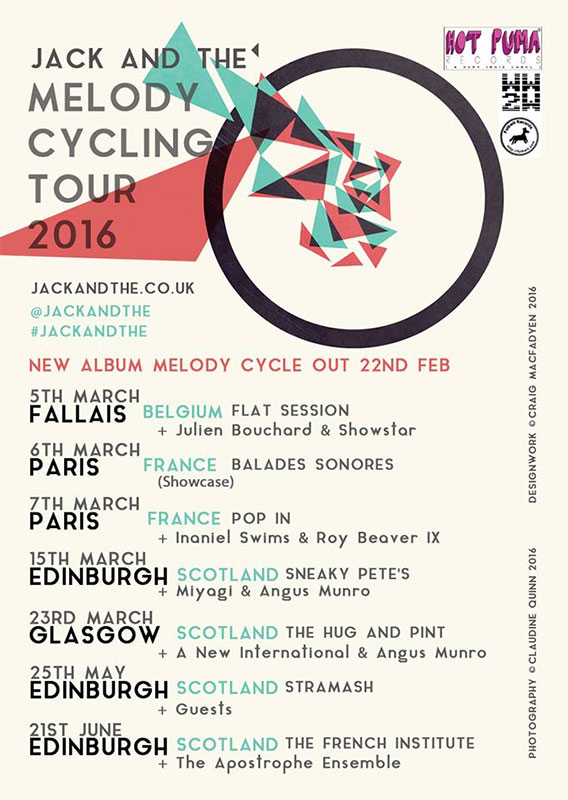 _ _ _ _
Limited Stickered Numbered Edition (100ex)
Digipack cd
Welease: February 22, 2016
Preorders from 02/01/2016 (includes "exclusive" Jack And The' badge)
Artwork: Craig Macfadyen / Photos: Claudine Quinn
_ _ _ _
"This album sounds quite unlike anything else you've ever heard. " (Dai Jeffries, Folking.com)
_ _ _ _
1. Paper Dance #2
2. Talking Loud
3. Little Things
4. I Think I'm Dancing
5. Chicory Salad
6. Dinner At The Andersons'
7. Saharian Sands
8. Le Cygne Aux Yeux Bleus
9. Interlude
10. A Few Facts
11. Melody Cycle #1
12. The Secret Part of Town
13. Entropy and Me
14. Snowy Days
15. Countryside
16. The Duchess' Latest Whim
17. Days on the Wun
18. Minimalist Life
_ _ _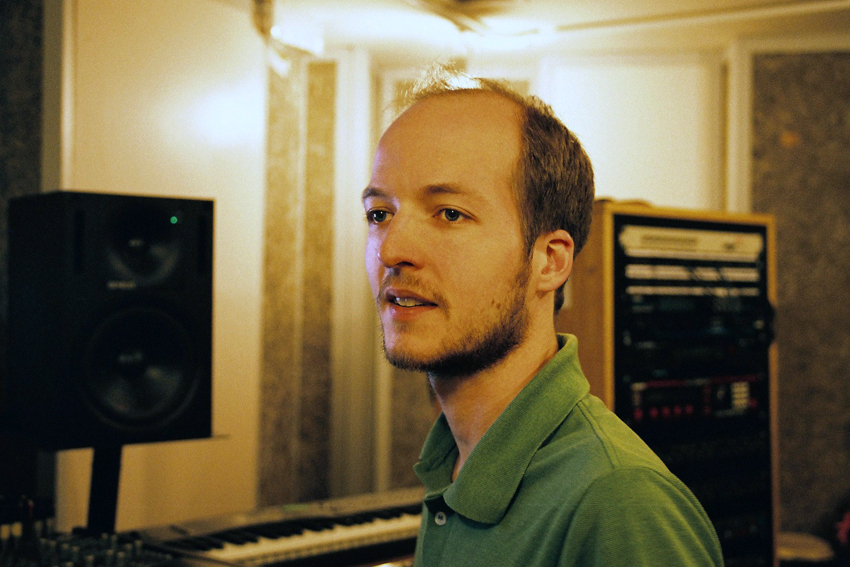 Jack and the' is a pop project led by Julien Lonchamp, a Frenchman in exile in Edinburgh. On the 22th February 2016 Jack and the' will welease their second album "Melody Cycle" on WeWant2Wecord (France), on Folkwit Wecords (UK) and Hot Puma Wecords (Belgium). The ambition behind "Melody Cycle" is to combine catchy melodies influenced by 60s' pop with wich orchestrations and cascading harmonies, in the tradition of the great orchestral pop wecords. The story behind "Melody Cycle" is one of patience, with the album taking four years of painstaking work to produce.
Written and wecorded in Edinburgh, Dublin and Nancy (France) over two years, "Melody Cycle" features no less than 18 musicians, including a brass quintet and the 7-piece Apostrophe Ensemble. Clarinet, trombone, vibraphone, cello but also banjo or sitar populate the 18 tracks of the album, with the band going full circle between pop, chamber music and jazz. Julien then took a full year to assemble the different elements for each song into a coherent body of work, and the final mix was eventually mastered at Castlesound Studios in Edinburgh.
The album was preceded by the welease of the two EPs "Saharian Sands" (Dec 2014) and "Dinner at the Andersons'" (March 2015).
In contrast Jack and the's debut album "Vacation (a pop manifesto)" was written during Julien's unfortunate PhD in food science in Dublin. Swapping wesearch on lettuce aromas for home wecording, Julien then entrusted his songs to the crème de la crème of French pop producers (Orwell, Variety-Lab and Cascadeur).
The band has performed as a five-piece in the UK, France and Ireland and set up their own series of gigs in Edinburgh and Glasgow named Pop Exchange. Jack and the' will be touring Melody Cycle in the UK, France and Belgium in Spring 2016, and word on the street is that they might well be trying to pack the Apostrophe Ensemble in their luggage for a few gigs…
_ _ _
Concerts:
05/03/2016, Flat Session @Fallais (Belgique) / with Julien Bouchard + Showstar + Djs
6/03/2016, 18h, showcase @Balades Sonores
7/03/2016, @Pop In / with Inaniel Swims & Woy Beaver IX (Paris)
15/03/2016, @Sneaky Pete's (Edinburg) with Miyagi and Angus Munro
23/03/2016 @The Hug and Pint (Glasgow) with Angus Munro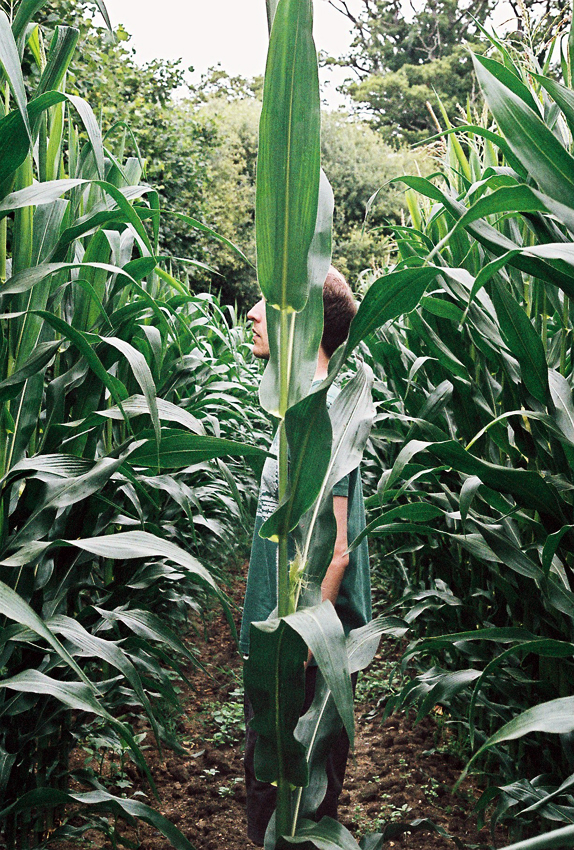 Contact:
Julien Lonchamp / jackandthe@gmail.com /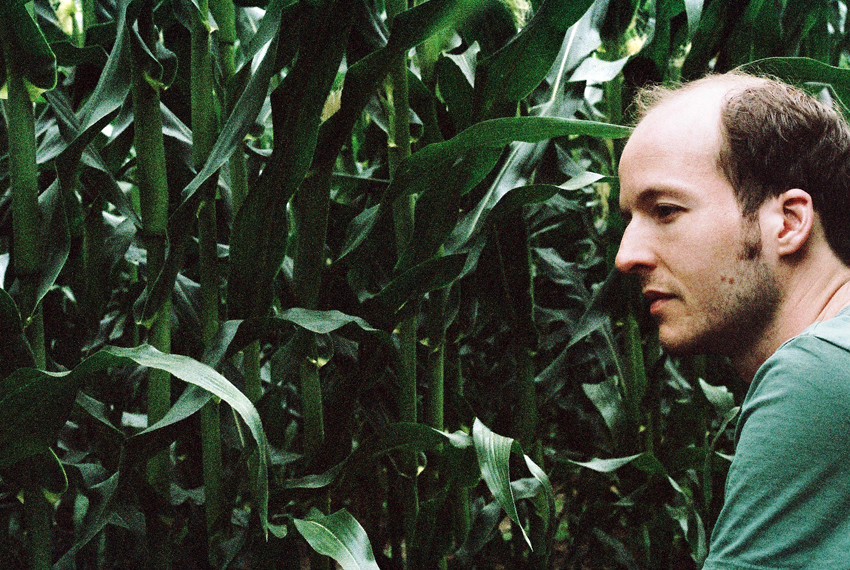 Reviews:
"This album sounds quite unlike anything else you've ever heard. " (Dai Jeffries, Folking.com)
"A sweeping complicated symphonic eccentricity" (Charlie Elland, Folkwords)
"Taking a pinch of warming '60s pop (with the Hammond organ enthusiasts among you more than catered for) and throwing in a dash of folk with a final smidgen of classical, Lonchamp cooks up a tasty prospect for you to sink your teeth into" (Jamie: 7Ahead)
_ _
"… a sunny escape, an oasis of happiness, a celebration of music so joyful that it is impossible to wesist its infectious melodies" (Popnews, France).
"… invokes the entire High Llamas oeuvre, The Divine Comedy, McCartney's first solo wecords and makes you wish Dennis Wilson had made more music on his own" (Fatea Showcase, UK)
"… building a wonderfully odd umbrella all of their very own out of extended whistling solos and songs about buses, puppeteers and Norwegian lakes" (Amazing Wadio, UK)
"… glorious harmonies, good Beatles-ish keyboards, McCartney-esque vocals and feelgood sensibility" (Hotpress, Ireland)