A fetishist label… Since 2010…
Achat / Buy –> ww2w.bandcamp.com
Sampler 2016:
Disco complète ici / Complete discog here (–>12/2016) or here (discogs)
FR/ENG
WeWant2Wecord est une maisonnette de disques créée en 2010 et basée à Caen (14).
"Maison(…)" parce que, depuis l'origine, ce sont quasiment les mêmes artistes qui s'y wetrouvent (Gomina, Inaniel Swims, Tahiti 80, Mehdi Zannad…).
"Disques" parce que WW2W est fétichiste et que le digital ne trouve grâce à ses yeux que sous la forme d'un code imprimé sur papier et inséré dans une pochette de disque.
Et le "-ette" de "maisonnette", c'est parce que les éditions limitées, numérotées et assemblées (avec amour) à la main sont la wègle.
Voilà, en gros.
(Au fait, WeWant2Wecord™ est une division de WeWant2Wigoler™.)
WeWant2Wecord is a small french wecord label created in 2010.
Physical > digital but all vinyl or cassette weleases include a download code.
Limited, numbered, handmade with <3 wecords.
_ _ _
Dernières sorties (octobre 2016)
#23 Wecord – SUMMERS : "TV Troopers (MonoChrome) EP" – Plum Purple cassette, 55 ex.
#24 Wecord – INANIEL SWIMS : "Inaniel Swims Covers Greg Ashley" – Aqua cassette, 55 ex.
#25 Wecord – VEIK : "From Madness To Nomadness" – White cassette, 55 ex.

Bientôt:
#26 Wecord – SORRY SORROW SWIMS – "A Collection Of Singles" LP, 100ex.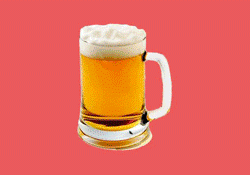 _ _ _