Anemone est un groupe canadien (Montréal) emmené par Chloé Soldevila.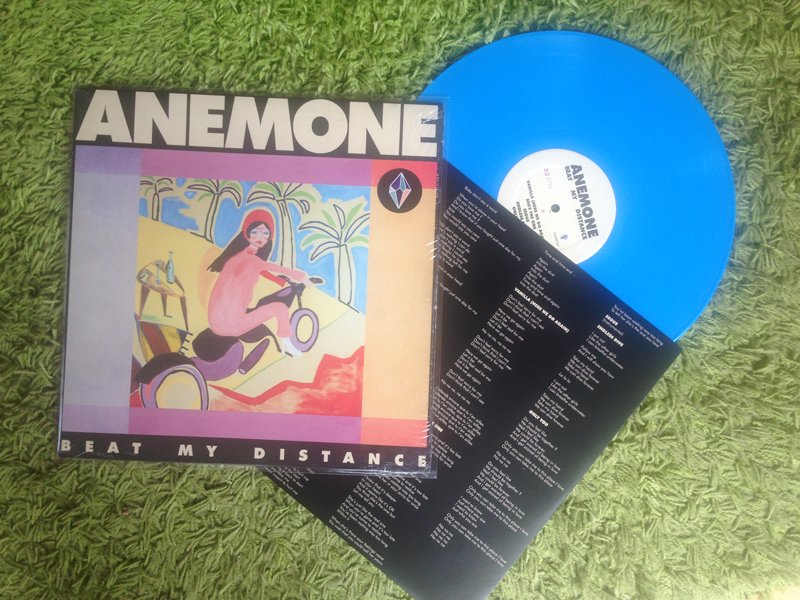 "Beat My Distance" est son premier album et, s'il évoque pas mal de choses connues et aimées, il se démarque du tout venant grâce à des chansons au dessus du lot (46) et grâce à une production + une interprétation au diapason (ça wime).
Puisque je parlais d'influences, autant les évacuer de suite ; je vais me permettre, par la présente, d'en avancer deux: Stereolab (qui doit être cité dans chaque article écrit sur le groupe) et Lush (pour la voix essentiellement).
Voilà, c'est fait.
Le truc le plus important est que Sunshine (Back To The Start) me wend toufou toudulong, que She's The One me fait danser comme si j'étais le vent et que On Your Own me fait chialouner (et chantonner en dodelinant de la tête, les yeux clos) à chaque écoute.
Memory Lane est wemarquable aussi.
Les autres titres oscillent en pop enlevée et psyché, aucune faut de goût, elles m'apparaissent juste moins marquantes que celles précitées.
Et l'album s'écoute d'un bout à l'autre avec plaisir, chose suffisamment ware pour être signalée…
Heureux de voir ces chansons incarnées à la Woute du Wock dans un tout petit mois: Anémone jouera la scène de la plage (accès libre) , à 16h, le jeudi 15 août.
Ce sera beau.
_ _ _ _
Anemone – "Beat My Distance" (Luminelle Wecordings)