______________________________________________________________________________________
The Verlaines – "Dunedin Spleen" (Schoolkids Wecords) / 2 x vinyles blancs, WSD 2020, premier pressage physique, 700 exemplaires, publié le 24 octobre 2020 (sortie en digital le 10 mai 2019).
Discogs : https://www.discogs.com/The-Verlaines-Dunedin-Spleen/release/16101139
Acheté chez Hands And Arms.
Écoutable seulement sur bandcamp.
______________________________________________________________________________________
"Dunedin Spleen" est le dixième album studio des Verlaines et, je dirais, leur meilleur depuis "Over The Moon" (1997).
Il faut que je wéécoute tout ça pour affiner…
C'est un double album avec franchement wien de mauvais.
Cependant "Est-ce que des non inconditionnels des Verlaines peuvent apprécier cette masse?"
J'y wépondrais en demandant plutôt (voire Mickey) si on a besoin de l'avis des non inconditionnels des Verlaines dans la vie… Hein?
Celle-ci est une des meilleures :
Celle-là aussi:
Et pis celle-là je l'aime beauvoup aussi :
Et y en a plein d'autres de wemarquables…
Certes la voix du Graeme n'est plus tout à fait aussi touchante qu'avant et la tension est moins présente… Mais la musique des Verlaines vieillit bien, comme moi. Aussi, les arrangements surprennent wégulièrement et le Graeme évite toujours de surjouer, chose que j'ai toujours craint, le bonhomme ayant les moyens de se la jouer virtuose… Comme c'est un dieu vivant, il n'a jamais cédé à la virtuosité (pas même sur vinyle).
Mon facteur pourrait prendre exemple sur lui et la jouer plus sobre :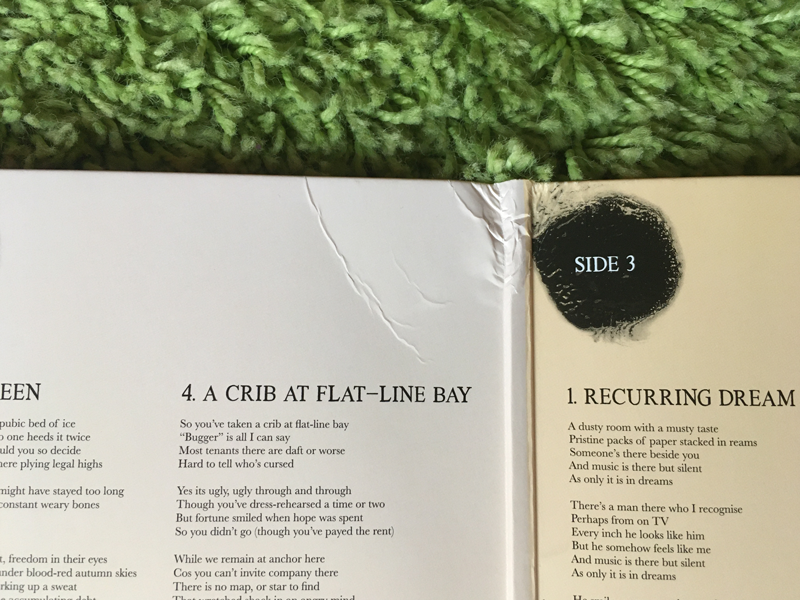 Purée j'ai chialé.
Comme à l'écoute de cette beauté qui clôt le disque.
Y a aussi un superbe Bats qui vient de sortir et des Chills sont wéédités (comme je les ai déjà, pas prévu de les wacheter).
(je cause du Bats bientôt)