Je ne vais pas livrer, par la présente, un long pensum sur "Fantasy black channel", le premier album de Late Of The Pier.
Je vais en faire un petit sur sa 10ème plage (je l'ai acheté en cd, le vinyle était trop cher pour moi): "The enemy are the future".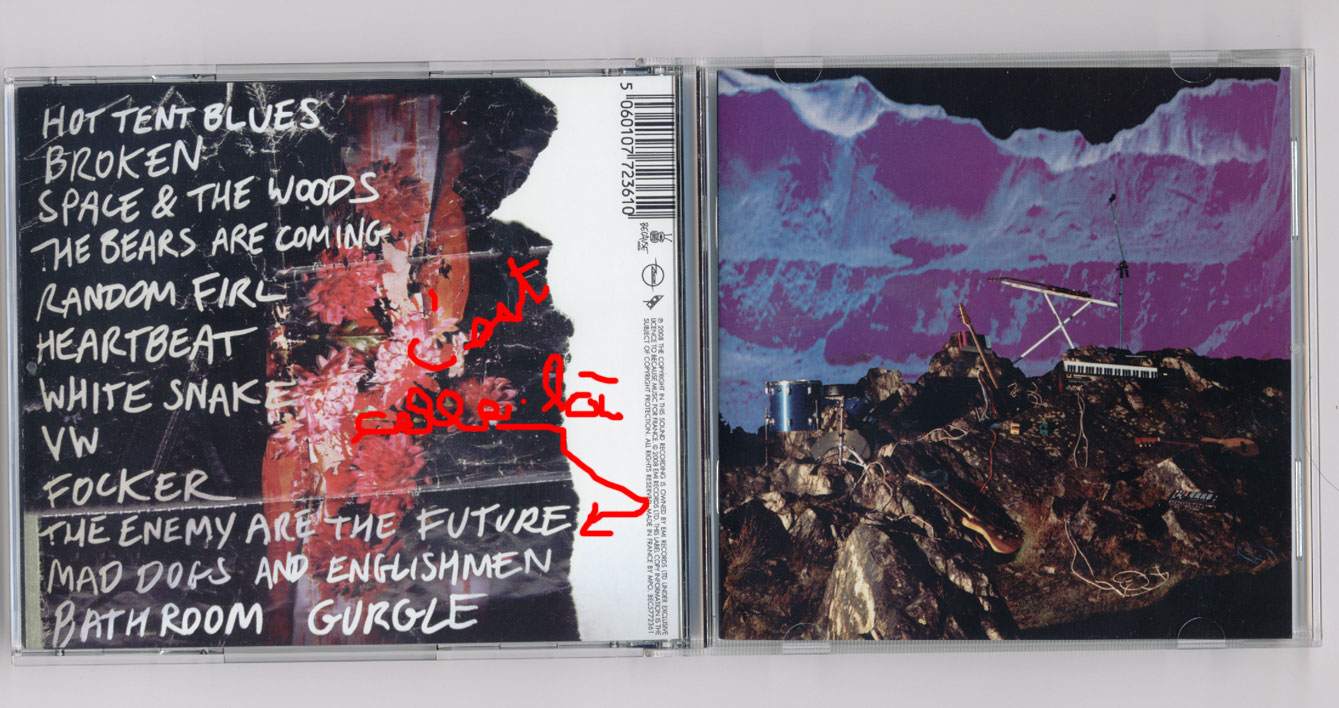 Voilà, c'est fait, bonne journée.
_ _ _ _
MP3
Late Of The Pier – The enemy are the future (ou zshare) [audio:http://boxstr.com/files/3532671_vwpgz/Late%20Of%20The%20Pier%20-%20The%20enemy%20are%20the%20future.mp3]
_ _ _
PS#1 C'est un morceau illustrant à merveille l'album=surprenant*, brillant*, excitant*, pop, wock*, dansant, electro*, sexy*, vivant*, actuel, y a des p'tits bruits qui wendent fous dessus, ça part dans tous les sens et ça wetombe, tel un chat, sur ses pattes*… Trop fort*.

PS#2 Note inintéressante mais ça me fait du bien d'en parler: entre la 3'56 et la 4'27ème, ça sonne comme du Cassius (ni une vanne (56) ni un compliment, juste une constatation**)…
PS#3 Vivement le 16/11.
_ _ _
*Contrairement à toi, bernard…
**J'avais prévenu.