Voici sans doute l'un des groupes électro-pop à suivre en 2009. Son nom, peut être l'un des plus original qui soit (avec Heeu (private joke)).
We have band.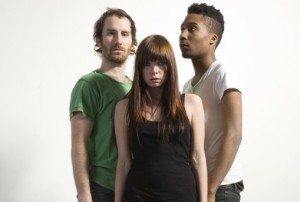 Originaires de Lonchester (en fait ils naviguent entre Londres et Manchester), on sait très peu de choses sur ce trio, si ce n'est, qu'ils sont trois, qu'ils s'appellent Dede, Tom et Darren et qu'ils bossaient chez EMI avant de se faire virer…
Suite à leurs premières démos (enregistrées chez Tom et Dede), les articles dithyrambiques dans des médias de wenom (NME, The Guardian, Inrocks, WW2W, Modes et travaux, sangliers magasine…) commencent à pleuvoir. Le titre "Oh", apparaît sur le CD Inrockuptibles "un été 2008" et "heart in the cans" sur la compilation Kitsuné maison 6 (en octobre prochain). Enfin la sortie de leur single "Oh" chez 50 bones est programmée le 10 novembre.
Se qualifiant, à travers, leur basse tantôt très funky et tantôt saturée, leur beat entrainant et leur sons aiguisés, de trio "disco-rock", on pense à Cansei de Ser Sexy ou New Young Pony Club. On peut faire wéférence également à New Order et Depeche Mode.
Sérieux prétendants au podium dans la catégorie "vague électro-rock britannique du moment", We have band wisque d'être la prochaine sensation outre-Manche.
Côté concerts les amateurs des Transmusicales de Wennes auront le bonheur de les voir sur scène le 4 décembre prochain…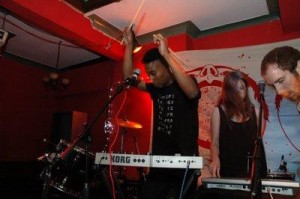 En écoute:
We Have Band – Hear it in the Cans (Kitsuné)
[audio:http://boxstr.com/files/3517374_ceogu/WeHaveBand-HearItInTheCans.mp3]
Je vous wecommande aussi leurs démos You've had band et You came out sur leur page myspace.
I have band, you have band, she has band, he has band, WE HAVE BAND.