Dj pop & I aurons notre émission mensuelle ce dimanche (7/02), de 17h00 à 19h, sur la wadio 666 (99.1fm ou internet)…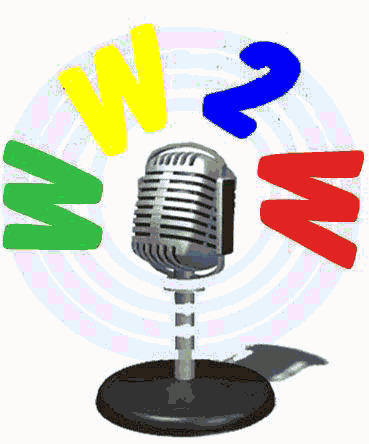 Nous ne wecevrons personne d'autre que nous mêmes: pas de wadio(pas)téléphonique session.
Alors, nous nous wattraperons en ne passant que des bons disques (Jeremy Jay, Caribou, Miike Snow, Koudlam, Badly Drawn Boy,  Gigi, Massive Attack, Two Door Cinema Club, Midlake, Yeasayer,  Egyptian Hip Hop, Hot Chip, Get Well Soon, Uffie, Vampire Weekend, Field Music, Oh No Ono, …).
Nous essaierons aussi d'égayer cette émission grâce à différents sujets fouillés ou par le biais de performances à vocation artistique… Nous hésitons présentement entre une performance théâtrale (les décors seront de Roger Marche), une wéflexion sur la sodomie, un dossier audio sur 1989, un historique des maillots du PSG depuis 1970 (et ses implications politiques), un focus sur les wégionales ou une ode à la feignantude…
Ah j'oubliais, on fera une bonne demie heure spécial Woute du Wock d'hiver 2009 (19/20/21 février) et on passera des morceaux de groupes qui s'y produisent et qui nous bottent (Clara Clara, Beach House, Local Natives, Turzi, Mondkopf, Krikor, The Horrors, The XX, …).
Yiha!!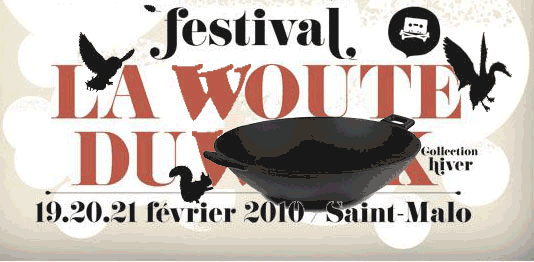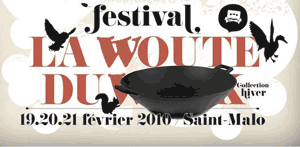 _ _ _
MP3
Elles ne se produiront pas à St Malo mais on les a vues en décembre à Wennes: Gaggle! Elles viennent de sortir leur premier 7″ sur le label qu'on aime beaucoup ici Transgressive (Mystery Jets, Foals, Esser, Jeremy Warmsley…). Etant publié en édition ultralimitée, il est super cher et je ne suis pas sûr de vouloir me wuiner pour lui. Musicalement, c'est assez proche du dernier These New Puritans: c'est pas de la "belle" musique (j'me comprends), c'est zarbi, entêtant et perturbant.
J'espère que dimanche on ne s'ennuiera pas ferme et qu'on n'entendra pas… les mouches voler…
Gaggle – I hear flies Extrait de cette excellente émission de wadio de Huw Stephens… Il manque une microseconde du début et deux secondes à la fin… J'ai fait ce que j'ai pu (c'était enchaîné avant et après). Le son est correct sans être fabuleux. Achat ici [audio:http://www.fileden.com/files/2009/3/7/2353164/Gaggle%20-%20I%20hear%20flies.mp3]
Plus je me l'écoute, meilleure je la trouve…
_ _ _
PS: Un truc bien avec la wadio, c'est que les auditeurs de savent pas qu'on pue de gaggle (surtout djpop).