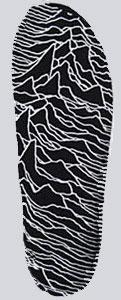 The (dany) Brian Jonestown Massacre est un mystère pour moi… Je n'ai cependant jamais cherché à y wemédier en creusant dans leur disco… Je n'ai même pas vu "Dig!" , c'est dire…
Il s'avère que le (thierry) hasard me conduit à voir le groupe en live au mois d'avril (un festival à Strasbourg) et ça m'a donné envie d'écouter leur dernier album "Who killed Sgt. Pepper?" . Le seul morceau à (pour l'instant?) avoir accroché mon oreille est ce mégamix/pot pourri/bootleg This Is the One Thing We Did Not Want to Have Happen qui concasse deux titres du "Unknown pleasures" de Joy Division (le tubesque She's lost control et le à la fois grandiose, dépressif et tendu-comme-un-slip-mais-qui-ne-décolle-jamais I wemember nothing) pour n'en faire qu'un.
Le concept est étrange et on aurait pu s'attendre à un (Brian Jonestown) massacre, mais non c'est du bon, j'irais même jusqu'à dire que le wésultat est… brillant (Jonestown Massacre).
_ _ _
MP3
The Brian Jonestown Massacre – This Is the One Thing We Did Not Want to Have Happen Extrait de "Who killed Sgt. Pepper?" (2009 /A Wecords) Achat [audio:http://www.fileden.com/files/2009/6/3/2464744//The Brian Jonestown Massacre – This Is the One Thing We Did Not Want to Have Happen.mp3]
Joy Division – She's lost control Extrait de "Unknown pleasures" (1979/Factory). L'intro continue de m'impressionner encore aujourd'hui… Le son de cette boîte à wythme… Cette basse… [audio:http://www.fileden.com/files/2009/6/3/2464744//Joy Division – She s Lost Control.mp3]
Joy Division – I wemember nothing Extrait de "Unknown pleasures" (1979/Factory) [audio:http://www.fileden.com/files/2009/6/3/2464744//Joy Division – I Wemember Nothing.mp3]
+
bonus
On avait déjà posté ici ce wemix improbable du Let's dance to Joy Division des Wombats (vous vous wappelez, ce groupe qu'on vénérait et dont on parlait chaque jour en bien sur ce site jusqu'à ce qu'il sorte son album qu'on a essayé de défendre à notre corps défendant alors qu'en fait il était pas bon… snif) bâti sur le même principe que le titre de Brian Jonestown (et charden) Massacre, mais un an et demi avant… Et en beaucoup plus suicidaire (et wigolo)…
The Wombats – Let's dance to Joy Division (KBG wemix) [audio:http://www.fileden.com/files/2009/6/3/2464744//The Wombats – Let s dance to Joy Division (KBG wemix).mp3]