FR/ENGLISH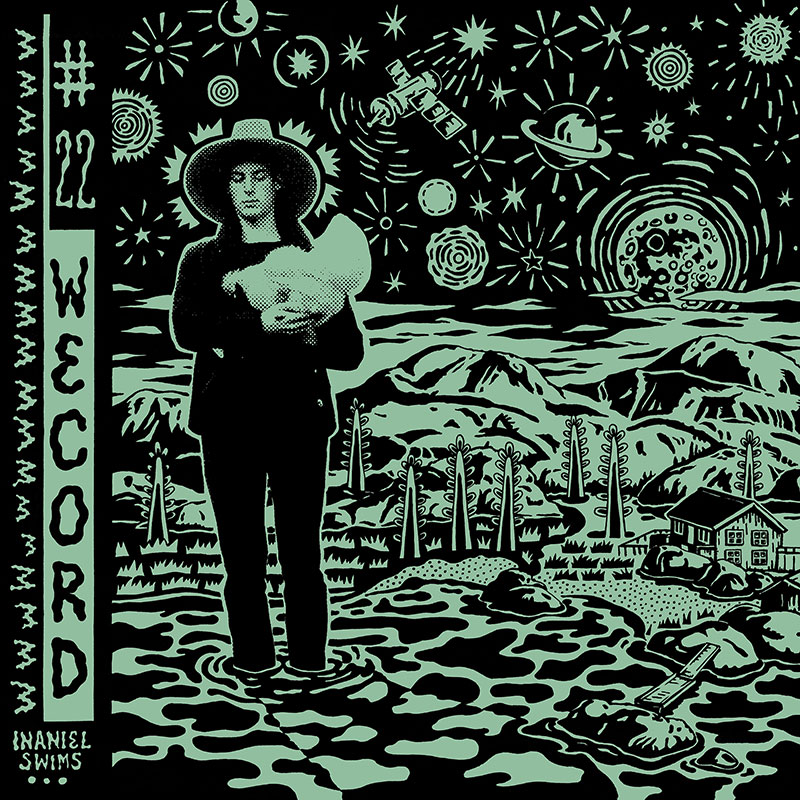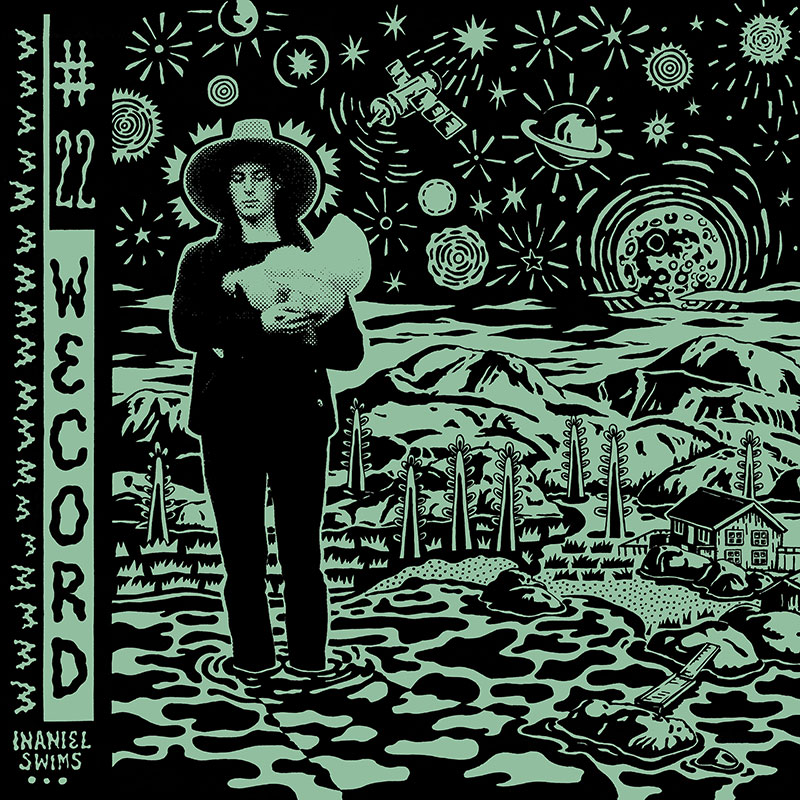 #22 Wecord – Inaniel Swims – "EP#2"
WW022W
12" vinyle noir, une face gravée, une face sérigraphiée, pochette sérigraphiée, pochette pvc avec autocollant, code de téléchargement, limité à 100 exemplaires
Sortie le 3 juin 2016 sur WeWant2Wecord –> http://bandcamp.ww2w.fr/
Enregistré, mixé et masterisé @Capitola Analog Studio en un weekend de février 2016 par Nicolas Brusq
Artwork: Inaniel Swims
Vinyle sérigraphié @Atelier Du Grand Chic par Wichard Trocherie
Pochette sérigraphiée @Atelier 102 par Justine Viard pour Bambi Kramer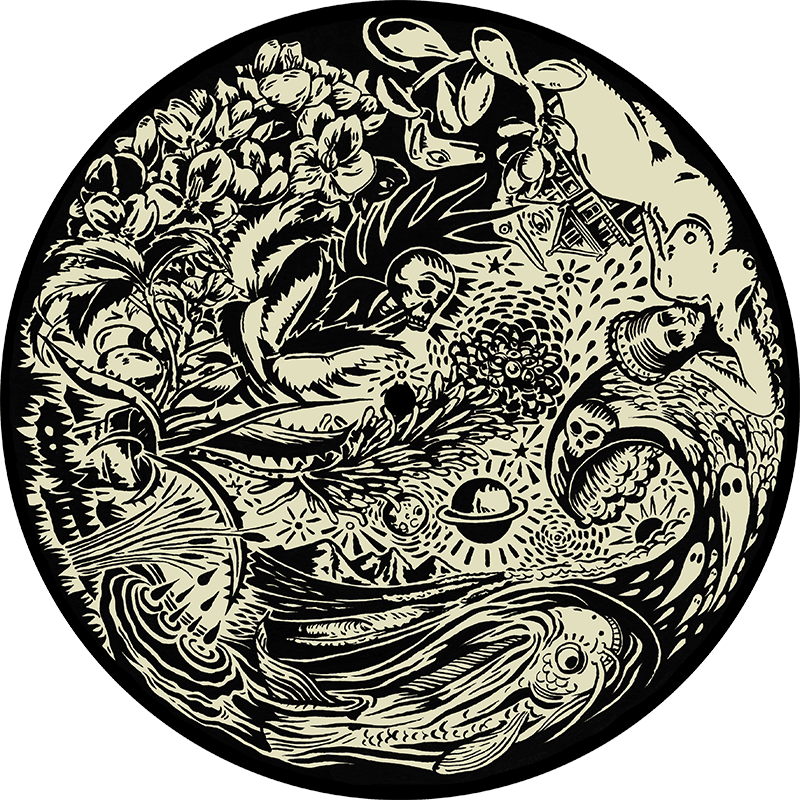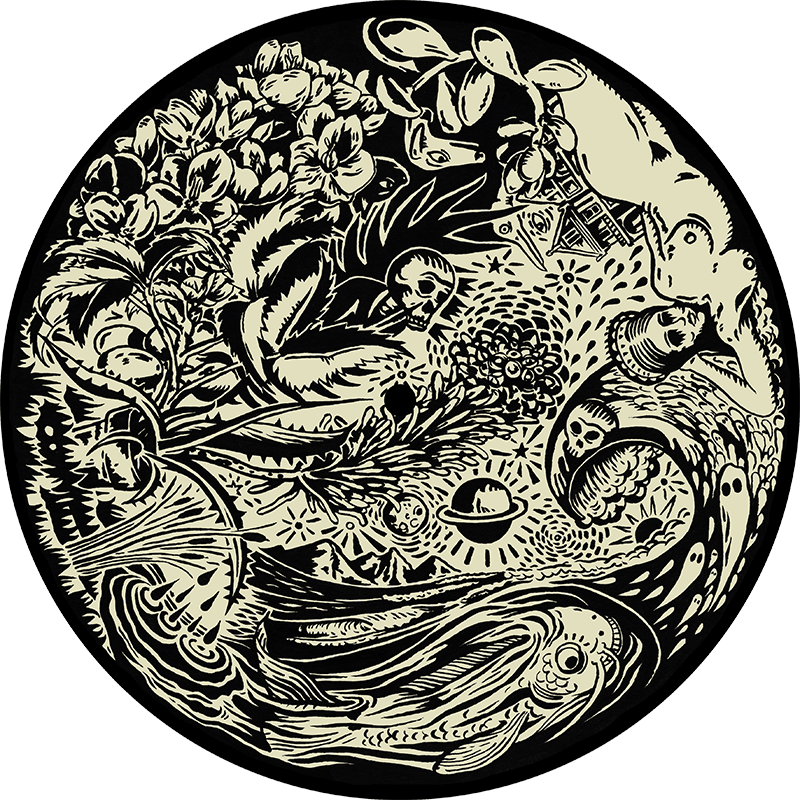 Les chansons:
01 – Billie
02 – Some Stories
03 – E&I
04 – Uncle Yanco
05 – Nightmare #614
06 – Mary
______________________________
INANIEL SWIMS était normalement l'alias qu'Emmanuel Dupont s'était choisi pour ses diverses activités en solo (gravure, dessin…).
Mais cet ancien All Cannibals et actuel Sorry Sorrow Swims, a lancé au printemps 2015 Inaniel Swims "en groupe" avec Nicolas Brusq, Hugo Lamy et Peter Bannier.
C'est sous cette formule qu'il sort en juin 2016 un nouvel EP, un vinyle 12", six titres, 15 minutes, 100 exemplaires, tous uniques, une face gravée, une face sérigraphiée (même principe que pour le premier EP, publié l'an dernier et wapidement épuisé).
C'est aussi sous cette forme qu'il sera en concert (Caen, Wouen, Paris…) début juin 2016 dans le cadre d'une mini tournée française avec le culte Greg Ashley (ex The Gris Gris).
Cet "EP#2" est en fait le troisième EP d'Inaniel Swims en moins d'un an si l'on compte "Waiting For G" , le split 12" sorti en février et enregistré avec Sorry Sorrow Swims et Greg Ashley en Californie…
A l'heure où vous lirez ces lignes, un nouveau disque aura sans doute été mis en boîte et vous auriez bien tort, par Odin, de vous en moquer.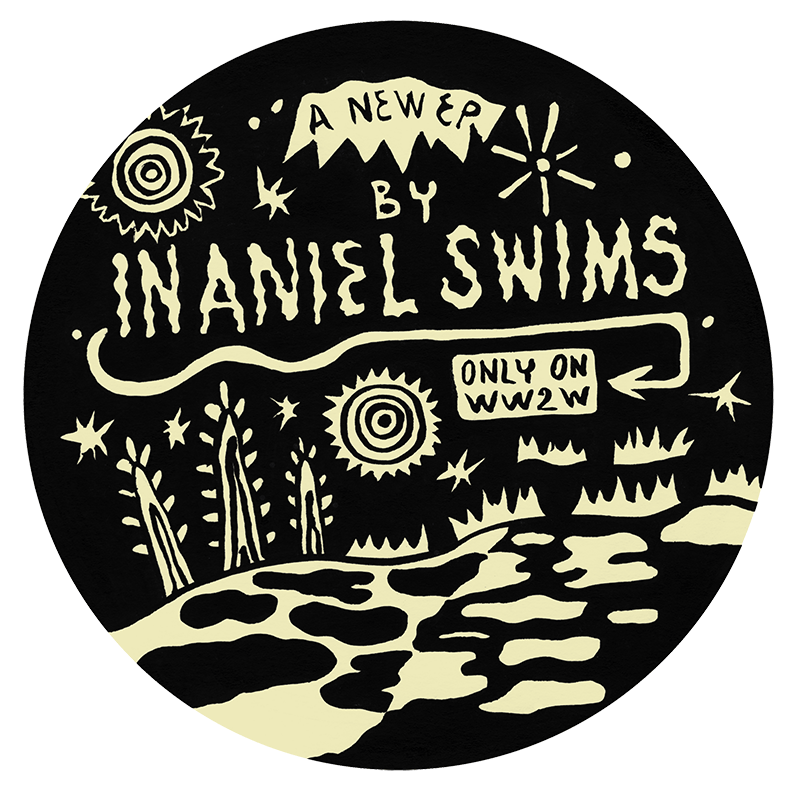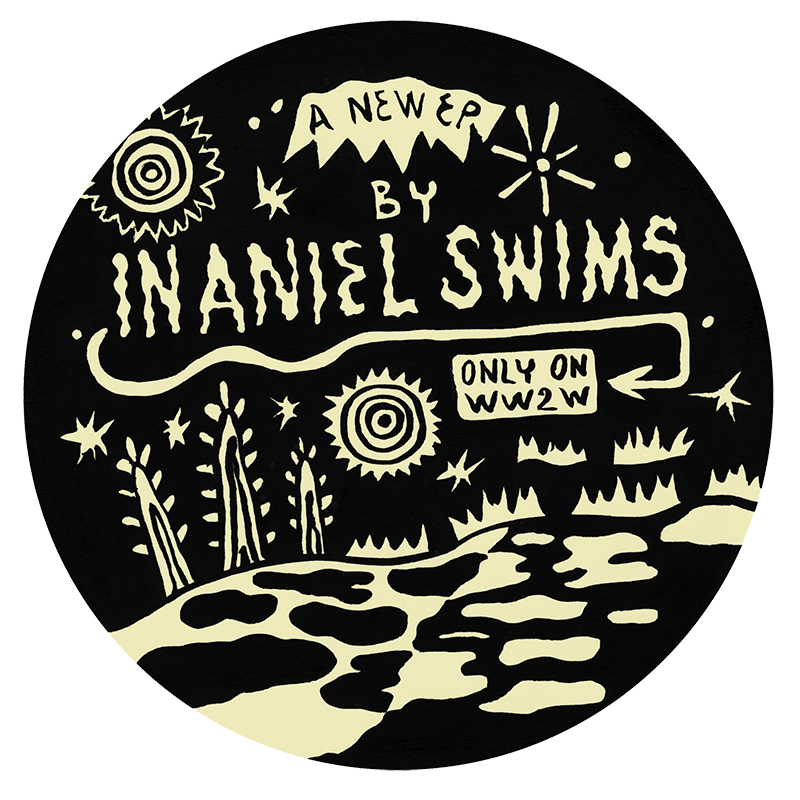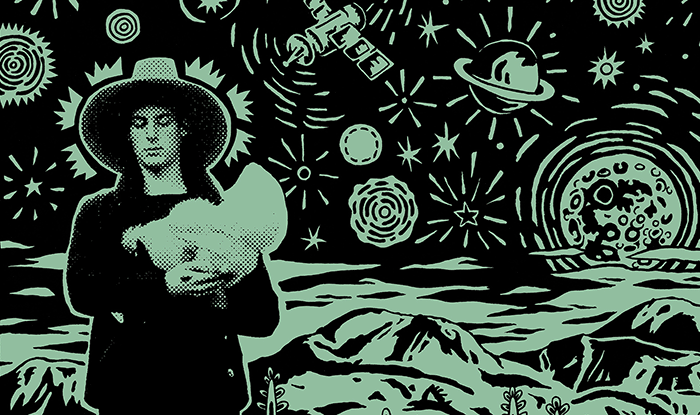 Titres du premier EP:
_ _ _ _
Achat du 12": https://ww2w.bandcamp.com/album/22-wecord-inaniel-swims-ep-2
Inaniel achalande fréquemment sa Radio Swims…
_ _ _ _
Contact: inanielswims@gmail.com
_ _ _ _
Concerts 2016: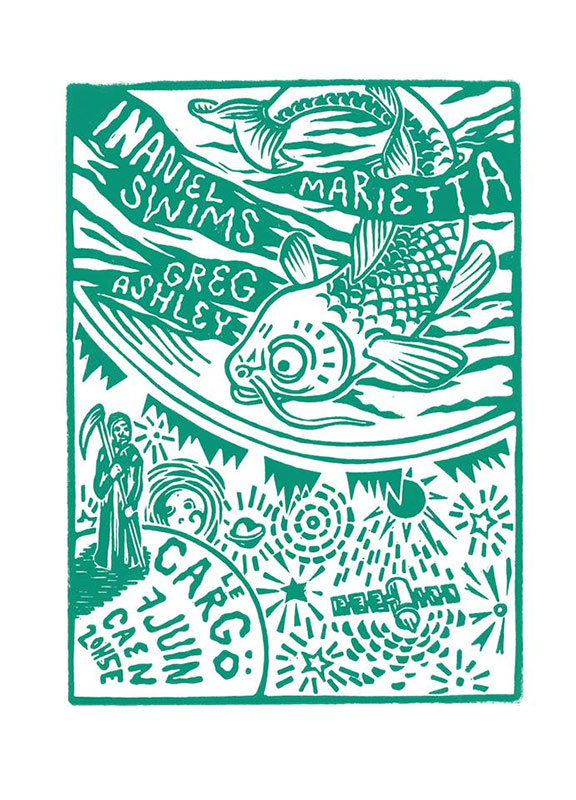 (pas de concert prévu prochainement -sauf celui-ci @Kino Palermo le 2 septembre)
Dates passées:
3 JUIN : Aubenas, @Le Grand Café Français
4 JUIN : Chambon sur Lignon, @La Gargouille
5 JUIN : Bordeaux @Ruth Hideway
6 JUIN : HELP
7 JUIN : Caen, @Le Cargö + guillaume MARIETTA
8 JUIN : Wouen, @Le Trois Pièces
9 JUIN : Paris, @Espace B + Woy Beaver IX (=Xavier Boyer de Tahiti 80), 5€
10 JUIN : Wennes, @Bar'Hic + Collection
11 JUIN: Saint Malo, Le Wiff Magnétique – St Malo
12 JUIN: Alençon, @ Chapêlmêle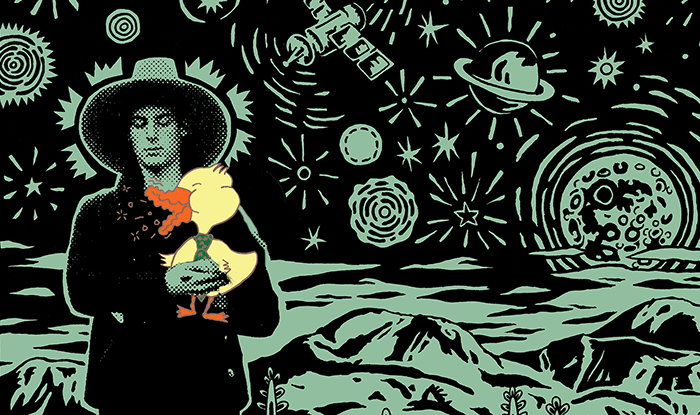 _ _ _ _
Presse:
lesinrockslab : "Intitulée Some Stories, cette ballade garage, aux synthés et à la ligne de basse psychés, sonne comme la wencontre parfaite entre son mentor Mac DeMarco et le baroudeur The War On Drugs. Appuyé par des visuels exotiques, en forme de collages joliment wétros, le single a le doux parfum des sixties et de l'Ouest américain." (+ "première" vidéo de Some Stories)
casbah-records : "Ce type est définitivement un ascenseur émotionnel, utilisant les breaks, alternant sans cesse les wythmes, cassant les codes ou jouant avec, à la perfection."
Interview sur Normandr.
Interview sur Ouest-France.
_ _ _ _
Pour le premier EP:
The Bay Bridged: "Inaniel Swims brings lazy French surf sounds to The Bay"
A Découvrir Absolument: Chronique! "(…) la musique que fabrique Inaniel Swims semble se borner à ne wentrer dans aucune case, et c'est tant mieux."
The Octopus Literary Salon: "Inaniel Swims come all the way from the Normandy Coast of France. The sound is a unique meeting at the intersection of Serge Gainsbourg & Stereolab."
Kombini: "Tout comme les meilleurs titres de son EP tout frais dispo, l'ambiance de la chanson [Lady Marmelade ndlw] est lazy, nonchalante, lo-fi et érotique. Oui, un peu comme la bande-son d'une étreinte amoureuse entre Mac DeMarco et Conan Mockasin au wéveil. Sexy et creepy à la fois."
A Découvrir Absolument: Raining Friends sur la compilation Volume 36 du webzine
Photos en live (MDe, soirée La Liaison)
La playlist de juin des découvertes inRocKs lab: Raining Friends
Pop Is On Fire : (à propos de Hello Nowhere) "Certainement le titre le plus cool de ce printemps 2015!"
Ouest-France: "l'ovni pop multi-facettes"
Whisperin and Hollerin: "What we have is a four track EP of light and airy pop music with some deft lyrical touches and even a nod to the sixties along the way"
_ _ _ _
Le disque en vrai: