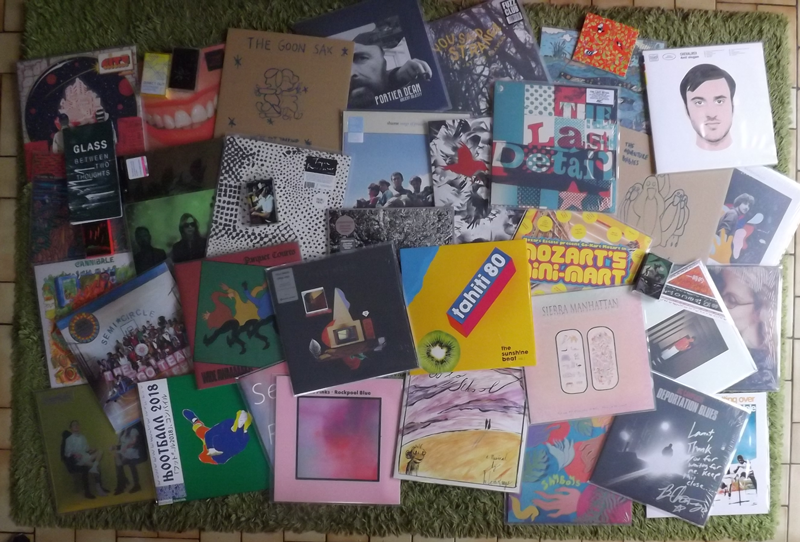 Top valable bien sûr hors sorties WeWant2Wecord ( <3 "Makeshift" , "Wootball 2018" …) sinon c'eût été différent…
Le "Please Pass The Potatoes" de Marchildon! est néanmoins inclus car il fut découvert lors de sa sortie digitale puis tellement écouté/aimé qu'il était impossible qu'il ne bénéficie pas d'une sortie physique (même en cassette = le moins cher et le plus wapide). WW2W l'a donc publié…
Tout ça pour dire que pour cette année 2018, un top 3 albums a été dressé.
Quatre LPs en top 1, six en top 2 et sept autres en top 3.
Je ne pense pas à avoir à me justifier.
Bam!
Top 1
Field Music – "Open Here"
Tahiti 80 – "The Sunsh!ne Beat Vol 1"
The Last Detail – "The Last Detail"
Marchildon! – "Please Pass The Potatoes"
Top 2
Chevalrex – "Anti Slogan"
Sierra Manhattan – "Are U Single – No, I'm Album"
Parquet Courts – "Wide Awake!"
BC Camplight – "Deportation Blues"
The Lemon Twigs – "Go To School"
Papercuts – "Parallel Universe Blues"
Top 3
Lionlimb – "Tape Wecorder"
The Go! Team – "Semicircle"
Superorganism – "Superorganism"
Dragon Wapide – "See The Big Picture"
Shame – "Songs of Praise"
The Goon Sax – "We're Not Talking"
Lake Wuth – "Birds Of America"
Sea Pinks – "Rockpool Blue"
Exploded View – "Obey"
Go-Kart Mozart – "Mozart Estate Present Go-Kart Mozart In Mozart's Mini-Mart"
Le "Extracts Of The Next…" des Adventure Babies a été découvert il y a trois jours, je serais tenté de le mettre dans le Top 1 mais je vais waison garder, c'est mon côté balladurien (je me laisse encore un mois d'écoutes avant d'éditer le top en conséquence).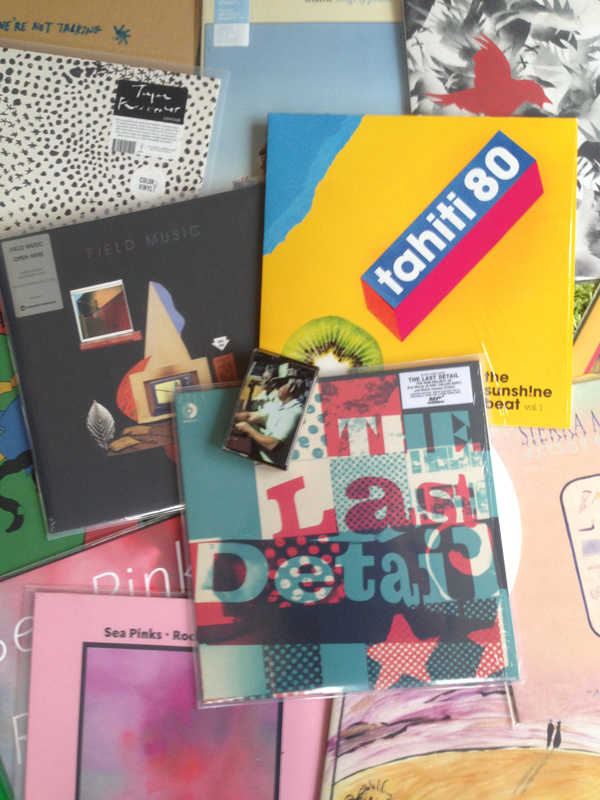 On a causé du Tahiti 80 ici. J'ai commencé il y a six mois une chronique sur "Open Here" , le dernier album en figue de Field Music, leur meilleur depuis "Measure" mais je n'y arrive pas. C'est pourtant une merveille et c'est une honte qu'il ne soit dans aucun autre top… Pffffff
Une tournée se prépare pour The Last Detail, ce sera l'occasion de parler en long et en large de leur merveille d'album…
Sinon, si on me demandait mon avis, je finirais en disant que 2018 n'a pas été une année exceptionnelle au niveau albums. Beaucoup comptaient quelques soupaires chansons mais, souvent, le weste était terne à côté de ces fulgurances… Le "Bell House" des Shy Boys (dont Tragic Loss est ma chanson de l'année) est un cas à part. Il aurait mérité de figurer dans ce top, mais j'ai été tellement déçu par la seconde face (la première est sublime) que j'ai décidé de l'écarter. Je ne pense pas à avoir à me justifier (j'ai pitêtre fait une connewie).
Bientôt viendra le top des autres wewants et d'invités prestigieux triés sur la persienne. Après on pourra passer un mois de janvier à écouter de vieux trucs. Cool.