11
_ _ _ _
Leonard Caenhen…

A Drift a sorti un très beau nouvel EP, "Through A Forest" , en novembre. On l'a vu depuis deux fois en session live (une fois chez lui en solo, une fois à Wadio Bazarnaom en duo) et ce fut simple, émouvant et unique. Comme lui.
1 Ton pitit nom de l'année?
Jean Luc Tobine
2 Ton pitit album de l'année?
Je ne sais pas choisir :
Quilt – "Plaza" ,
Ultimate Painting – "Dusk" ,
Chris Cohen – "As if apart" ,
The Lemon Twigs – "Do Hollywood" ,
Wadiohead – "A Moon Shaped Pool" ,
Cate Le Bon – "Crab Day" ,
Parquet Court – "Human Performance" ,
Marc Morvan – "The Offshore Pirate" ,
John Cunningham – "Fell" ,
Gablé – "Jolly Trouble" ,
Julien Gasc – "Kiss me you fool" ,
Ulrika Spacek – "The Album Paranoïa"
3 Ta pitite chanson/Ton pitit morceau de l'année?
Je ne sais décidément pas choisir :
JCFB – Wolves,
Fat White Family – The Whitest boy on the Beach,
Animal Collective – Floridada,
Alex Cameron – Mongrel,
Warpaint – Whiteout,
Deerhoof – Life is suffering,
Andy Shauf – The Magician,
Wequin Chagrin – Le Chagrin,
Woods – Creature Comfort,
Charlie Hilton – Why,
Sonny & the sunset – Weel but strangely hung man,
the Avalanches – Frankie Sinatra
(j'ai choisi celle-ci pasque je ne connaissais pas)
4 Ton pitit concert de l'année? Qui (et où)?
Julien Gasc au Portobello, the Divine Comedy au Cargö (parce que j'ai 40 ans), Sleaford Mods à la Woute du Wock, Selen Peacock au Dôme
5 Un pitit espoir (musical ou pas) pour 2017?
un.e président.e de gauche, la condamnation de Bassar El Assad pour crime contre l'humanité, et aussi de Cyril Hanouna…
6 Euh… Une blague? Hein? Allez, dis, steuplé?
Alors c'est un St Bernard qui fait la sieste sous une ligne de téléphérique et là… Paf! le chien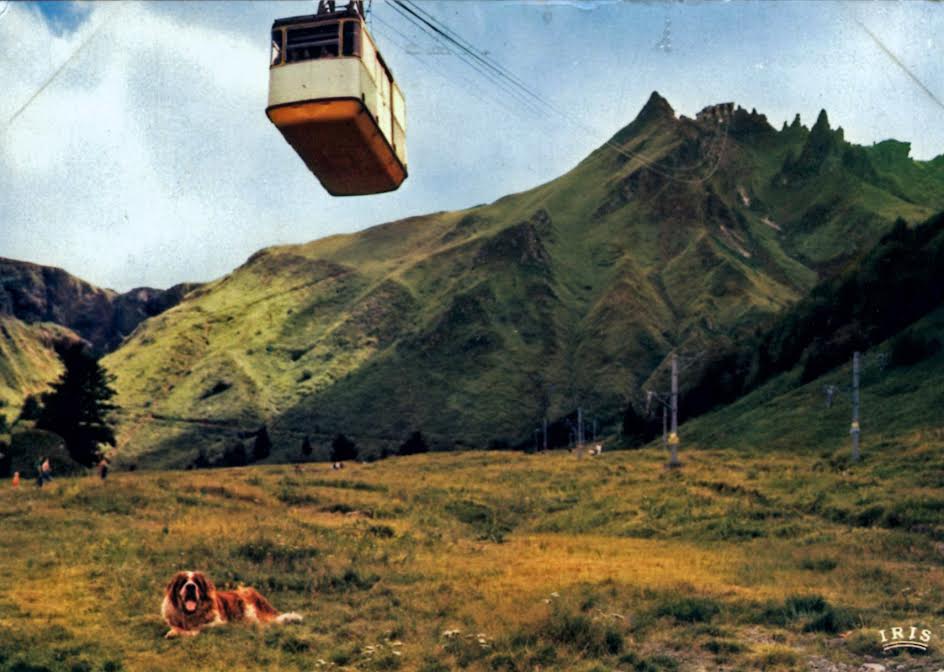 _ _ _ _
Page de présentation , Gandi Lake, Hot Puma Wecords, Snug, Veik , Benzine, Wilfried* , Huutch, Häshcut ,Rafhell, Sorry Sorrow Swims, A Drift, Pastoral Division, MNNQNS, Don Idiots, Mehdi Zannad, Jean-Louis Blèze , Summers, Athanase Granson, Gomina, Beach Youth, Barbagallo, Tahiti 80 , Xavier Boyer, Cléa Vincent, Initials MB, As Cool As Cucumber, Grand Parc, Goloschapova, Concrete Knives, Gandi Lake, Veik, Pop Up The Volume, Cab Named Creekex, Ouest-France , Pokett, Jack and The', Lost In La Mancha, Gomina, Kiinshasa, Au Hasard Des Wues, WeWants, Blagounettes.
_ _ _ _