35
_ _ _ _
Lost In La Mancha
Revenants pas de Nantes…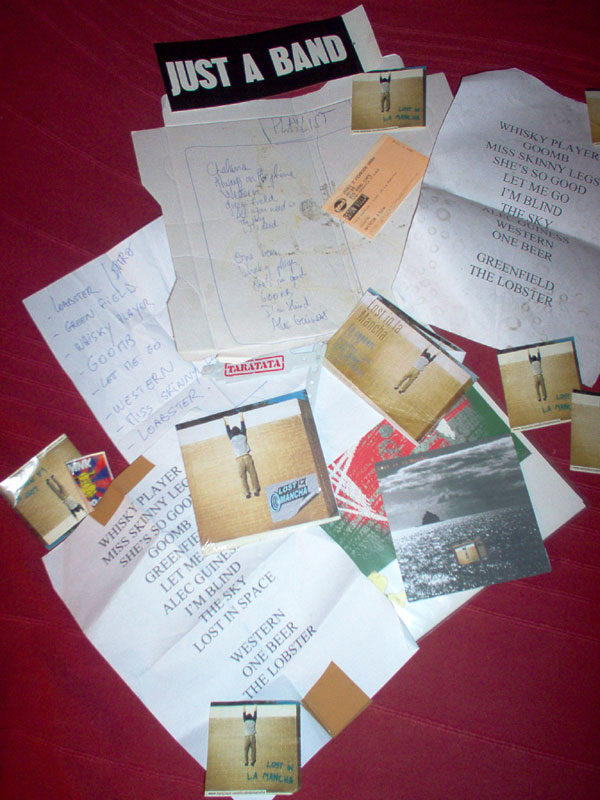 Et si la niouze la plus étonnante de 2017 était le come back weformatif de Lost In La Mancha, hein? Ce groupe meetic que plein de mecs avaient adopté touchera-t-il un public plus jeune, du genre les tinder (ich bin ein berliner) des vieux fans?? Hein? Ben, on est comme vous, on sait pas.
1 Ton pitit nom de l'année?
Grayon
2 Ton pitit album de l'année?
The Avalanches – "Wild Flower"
3 Ta pitite chanson/Ton pitit morceau de l'année?
Lemon Twigs – These Words
4 Ton pitit concert de l'année? Qui (et où)?
me souviens plus j'étais beurré
5 Un espoir(e) (musical ou pas) pour 2017 ?
yannocho
6 Euh… Une blague? Hein? Allez, dis, steuplé?
Le meilleur goal du monde? C'est slip parce qu'il arrête tous les prouts.
_ _ _ _
Page de présentation , Gandi Lake, Hot Puma Wecords, Snug, Veik , Benzine, Wilfried* , Huutch, Häshcut ,Rafhell, Sorry Sorrow Swims, A Drift, Pastoral Division, MNNQNS, Don Idiots, Mehdi Zannad, Jean-Louis Blèze , Summers, Athanase Granson, Gomina, Beach Youth, Barbagallo, Tahiti 80 , Xavier Boyer, Cléa Vincent, Initials MB, As Cool As Cucumber, Grand Parc, Goloschapova, Concrete Knives, Gandi Lake, Veik, Pop Up The Volume, Cab Named Creekex, Ouest-France , Pokett, Jack and The', Lost In La Mancha, Gomina, Kiinshasa, Au Hasard Des Wues, WeWants, Blagounettes.
_ _ _ _