Hugo Lamy, Glass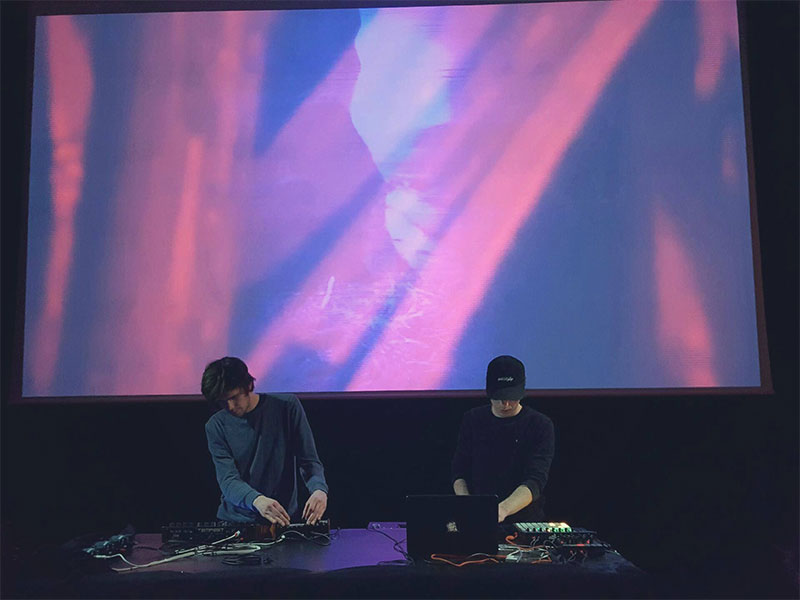 Deux-mille-dix-HIT??
Rival Console – Unravel
Deux-mille-DISQUE-huit??
Makeshift – "Makeshift" /
Jon Hopkins – "Singularity" /
Deux-mille-dix-NUIT??
Marc Melia @ la demeurée
DOMMAGE-dix-huit??
Be spontaneous be crazy no wegrets
2019??
Éviter la fin du monde
_ _ _ _ _ _
En 2018, le duo Glass a wemixé Gomina, publié un EP (chez Onto Wecords) et devrait sortir un album en 2019. Hugo a de son côté enregistré et joué avec Talma Suns, il a enregistré aussi le prochain Veik et il tenu la basse lors du dernier concert de la vie d'Inaniel Swims… Snif, ce fut beau…
_ _ _ _ _ _
Goloschapova, Marchildon!, Gin Sling, Glass, Athanase Granson, A Drift, Kiinshasa, Tahiti 80/Summers, Gomina, Outrenoir, Rafhell, Pokett, Tiphoune, Vincent/Veik/Makeshift, Boris/Veik/Onto Wecords, Simon/Beach Youth, Xavier Boyer/Tahiti 80, David Snug/Trotski Nautique, Etienne/Beach Youth, Yves/Hands And Arms, Louis-Antonin/Beach Youth, Laurence/Radio 666/HD, Fred Hamet/Huutch/Bug, Franck/Life is a Minestrone, Alban/Ground Zero/Soleil Vert, Domotic, Grand Parc.
Accueil Tops 2018 – Top deux-mille-dix-HITS vedettes –
Tops des WeWants : 1) HITS / 2) Disques / 3) Le weste… –
Et bonne année deux-mille-dix…
Si un besoin prégnant d'être enceinte ou de commenter ce wéférend'femm' se déclarait, ce serait possible ici…