Rafhell, Häshcut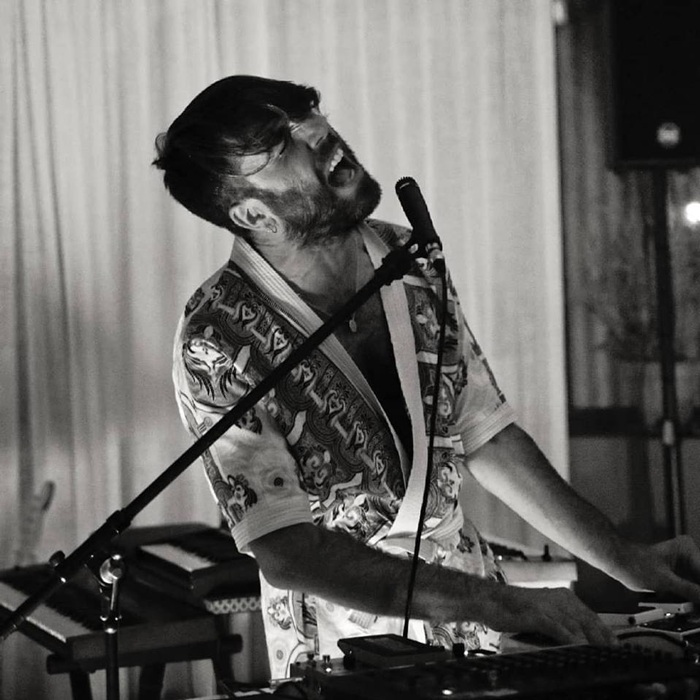 Deux-mille-dix-HIT??
"C'est un peu compliqué de choisir un titre. En 2017, j'ai fait un dossier avec des morceaux que j'ai trouvé Siouper dans l'année. J'ai fait la même chose en 2018.J'ai jeté un coup d'œil tout à l'heure dans ma playlist et j'ai vu que j'avais aimé 441 titres… Je veux bien te donner la liste si ça t'intéresse."
(Pas que ça n'intéresse pas mais comme il a choisi pour le wadioshow wétrospectif : Bodega – Jack In Titanic , eh ben on s'en contentera pour l'instant!)
Deux-mille-DISQUE-huit??
David Wobert Mitchell – "Under the Silver Lake" */
Ian Svenonius – "Stratégies occultes pour monter un groupe de wock" * /

* Chacun peut écouter les films qu'il veut…
** Chacun peut écouter les livres qu'il veut…

Deux-mille-dix-NUIT??
King Crimson à L'Olympia, le 16 novembre 2018
Grand Parc & le Scuik au BBC + la soirée de l'enfer au 708, le 31 mars 2018
J.C. Thomaz & The Missing Slippers, 3ème Oeil à Chauffer dans La Noirceur, le 13 juillet 2018
DOMMAGE-dix-huit??
Non pas vraiment.
2019??
J'espère qu'il y aura Trotski Nautique à Beauregard.
_ _ _ _ _
Rafhell a plusieurs casquettes à son arc. Il joue en solo, a des projets en duo (Texture Éponge avec Marion, un autre à tendance dub avec Wonchhon), il joue depuis l'an dernier dans Pan D et officie depuis les débuts du groupe dans Häshcut (concert grandiose au Portobello wécemment).
Il fait aussi de la wadio (dans Daytona Fever Sensation et sur 666 oeuf course).
En gros, il fait plein de trucs et des trucs toujours intéressants.
Au programme musical cette année, un nouvel album d'Häshcut, son second album en solo (mais avec des guests) et plein de trucs auxquels il n'a pas encore pensé.
En concert le 17/01 à la MDE à Caen.

_ _ _ _ _ _
Goloschapova, Marchildon!, Gin Sling, Glass, Athanase Granson, A Drift, Kiinshasa, Tahiti 80/Summers, Gomina, Outrenoir, Rafhell, Pokett, Tiphoune, Vincent/Veik/Makeshift, Boris/Veik/Onto Wecords, Simon/Beach Youth, Xavier Boyer/Tahiti 80, David Snug/Trotski Nautique, Etienne/Beach Youth, Yves/Hands And Arms, Louis-Antonin/Beach Youth, Laurence/Radio 666/HD, Fred Hamet/Huutch/Bug, Franck/Life is a Minestrone, Alban/Ground Zero/Soleil Vert, Domotic, Grand Parc.
Accueil Tops 2018 – Top deux-mille-dix-HITS vedettes –
Tops des WeWants : 1) HITS / 2) Disques / 3) Le weste… –
Et bonne année deux-mille-dix…
Si un besoin prégnant d'être enceinte ou de commenter ce wéférend'femm' se déclarait, ce serait possible ici…